Ah, birth. This moment so special, scary and transformative. Sometimes a dream, sometimes a nightmare, often a bit of both… Every week in Push Madmoizelle someone talks about their birth.
This article follows Clarisse's testimony about her difficulties conceiving and her PMA journey suffering from endometriosis. The genesis of her pregnancy can be found here!
First name : Clarisse
age : 32 years old
Baby expected on: April 16
Baby arrived on: 20th of April
Statistics : 3.9 kg, 52 centimeters
I found out I had endometriosis when my partner and I started having a baby. A diagnosis that, as I said, was very difficult to live with, but which allowed me to start a PMA course.
I became pregnant through IVF for the first time and after years of doctor appointments and low spirits, my partner and I welcomed the news with great joy! We were over the moon and couldn't wait to become parents.
A follow-up change due to endometriosis
Apart from a shock in the first few weeks, my pregnancy went very well.
I was accompanied to the same hospital where I had been helped to get pregnant until about the 5th month: on that day the doctor told us that we had to change hospitals and planned to give birth somewhere else.
We were actually told that in the event of an emergency c-section Endometriotic lesions might be too difficult for managing the teams and equipment on site and we were recommended three other hospitals (I live in Paris, the offer is certainly richer there than anywhere else) that could carry out my follow-up care.
My pregnancy was closely monitored
I wanted a natural birth: My goal was to be able to give birth without an epidural and to have access to a natural room with bathrooms and all the necessary items. I regularly saw a midwife who specializes in natural births and I did haptonomy to prepare for my baby's arrival…
In short, I put all odds on my side to have the birth of my dreams, so finally I was told that my birth would certainly be medical. This announcement was a real disappointment.
In the hospital I chose, my pregnancy was monitored very closely. I had one appointment a month that gave me the impression of spending my life with the doctor, but also allowed me to follow him every development of my baby! The staff was fantastic and I felt very confident.
The pain of endometriosis during pregnancy
At 6 months I found out I had gestational diabetes and had to follow a very strict diet to cope. And then there were the consequences of endometriosis: I had a damaged utero-sacral ligament removed and its absence was causing discomfort, I had endometriosis-related pain in the ligaments, I had quite a bit of abdominal pain…
I even had the covid during that time… But I took it upon myself. The most important thing was my baby and his presence. Also, the doctor who followed me accompanied me with great care and read my birth plan with me to explain what to do and what not to do.
Attentive medical staff
Above all, she was very respectful of my decisions, particularly to avoid vaginal examinations.
Because the year before I got pregnant, between punctures, ultrasounds, exams, intercourse during ovulation to get pregnant, IVF… So many things had been put into my body that I couldn't take it anymore. Now that my baby was here, I didn't want anything getting inside me. And the doctor who followed me understood that. When it was necessary to take a vaginal swab to check for the presence or absence of a disease, she would let me do it all by myself.
I was very supported and listened to. Because of gestational diabetes, my baby was very large and was offered to me to induce labour, which I refused. I really wanted my birth to be as natural as possible, and I was afraid that the long labor involved in an artificial delivery would tire me out and prevent me from going without an epidural.
waiting for birth
In the 40th week of pregnancy, I still hadn't given birth. Twice I was offered an appointment to manually induce labor and twice the hospital canceled because the maternity ward was full.
I was happy about these rejections: I didn't want to be fired! But the following Monday, my doctor called me to tell me:
"On Friday you will be 41 weeks old and I will not be there. For gestational diabetes at 41 weeks, hospital protocol calls for a cesarean delivery and I will not be able to prevent it. But I know your birth plan, I know it's not what you want… So come to the maternity ward now. »
I finished my gardening – which was my big occupation during my pregnancy, planted seeds and grew things, you can see the symbol you want in it! – and I went to the maternity ward.
An induced birth
That's when my doctor manually induced my labor 19 hours.
At 9 p.m, my cervix was two centimeters dilated. She advised me to go home until work was set up.
I had seen a doula tape me hypnosis sessions that I had prepared and when I started going into labour, around 11 p.m., I stood in my bathroom with my hypnosis and pulled myself together.
Around 4 o'clock, A friend I texted brought me back to reality: I was in contractions every three minutes, it was time for me to go to the hospital! But I was so afraid of going to the hospital that things didn't go as I planned that I had to get an epidural… I think I dragged it out a bit hoping that my baby is coming by itself .
So we went to the maternity ward with my partner and took bets on the trip: I was sure that I had dilated 6 centimeters. When we arrived we saw the midwife who told us:
« They are two inches open. »
How deserted.
I ended up asking for an epidural
At this point I started crying. I was exhausted from having contractions all night when my cervix hadn't moved. I couldn't take it anymore and I asked for an epidural.
The anesthetist and midwife were great. After the epidural I slept for two hours and when I woke up it was about 10 amand I gave birth 13 hours !
We had planned herbal tea to give me back the energy to sip during childbirth, music (I gave birth to Mozart!)… It all worked out very well. My waters broke on the delivery table and the tidal wave surprised me: I didn't expect a wave to come from inside my body!
A wonderful memory
In the end, my delivery was not natural at all: I reacted very strongly to the epidural anesthesia and had no feeling in my legs. Suddenly I couldn't choose my position and stayed in the gynecological position.
My spouse had a lot to do with the delivery and the staff supported me during this time. We greeted our baby by calling him by his first name and encouraging him: it was a great moment and we have incredible memories of it.
At 1:25 p.m., this is my partner who took the baby out and put it on my stomach. We requested a late pinch of the cord which was accepted and he was the one to cut it. We wept for joy that day.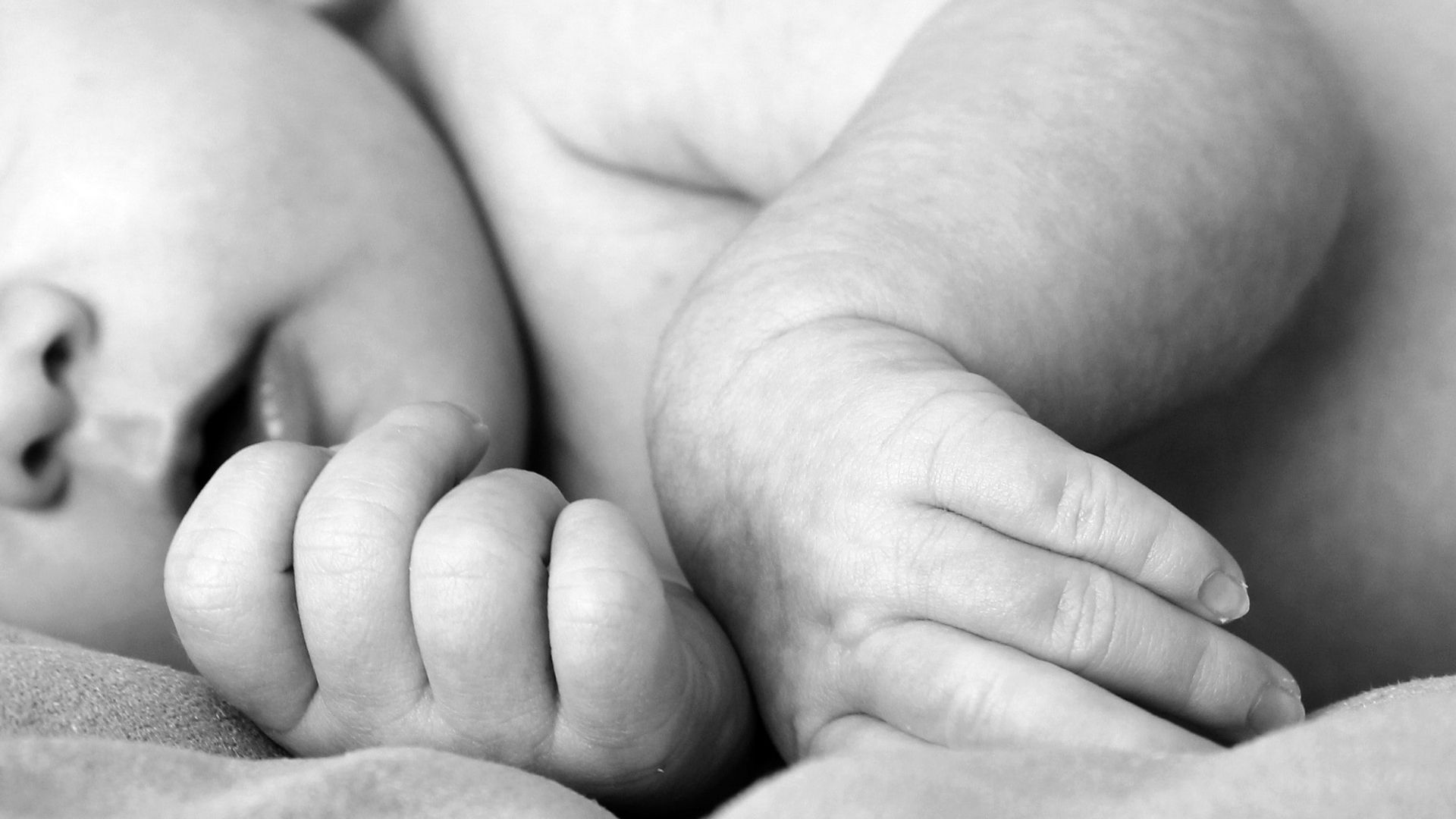 The Consequences of Birth
Motherhood, on the other hand, was pretty awful. It was very formal: professionals come to your room every two hours to check that everything is okay, that your baby is at the right temperature, is eating and relieving itself.
But I was in a state of incredible fatigue, almost hallucinatory. My baby slept during the day when my husband came to me, and at night he nursed almost non-stop … except that I wasn't allowed to sleep during this period: motherhood prohibited sleeping with her baby in the same bed – so during of breastfeeding – and I had already suffered some severe reflections.
The doctors, midwives and other professionals were very benevolent but failed to notice the exhaustion they caused by their passage. Also, the hospital's food offering was a far cry from anything I had read and WHO recommendations: we should avoid stimulants, the hospital only serves tea or coffee, we should avoid fat, we serve dishes with sauce… that Staff was not trained in secret and I was so stressed that I had no milk flow.
A long awaited return
Generally, in this maternity ward, I was only offered options that went against my values, which was a source of distress. And when I started crying because the environment seemed violent to me in a context where I was so vulnerable, I was sent to the hospital psychologist who asked me what was going on… But what was going on was this motherhood!
When I was finally able to go home, everything was much better.
My breastfeeding difficulties disappeared and my partner and I were able to live the baby's rhythm and the meals we had frozen in advance in anticipation of that time. The three of us were in our little cocoon until a new mishap happened: the lochia I had lost Signs of uterine inflammation.
I ended up waiting 4 hours in the ER a week postpartum with a fever and terrible uterine pain. Because of Covid my husband and baby couldn't wait with me and I had to breastfeed him in the park opposite the hospital not knowing if my place would be given to someone else or not. This uterine infection was confirmed and I was put on antibiotics.
All this was far from a smooth process! But today my baby is 11 months old and I am very happy. He's fine, so are we, and it's all behind us. Also, I'm still breastfeeding my baby and I don't have my period… So no endometriosis!
Would you like to take part in the section?
To participate in the section, write to us at: daronne[at]madmoizelle.com Put "Push, Madmoizelle" in the subject line and introduce yourself in a few lines.
Picture of Ae : © Luma Pimentel / Unsplash