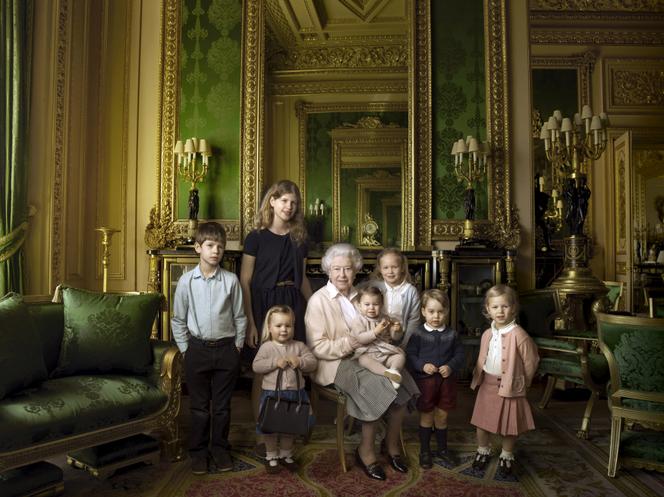 LETTER FROM LONDON
Clear childhood curls, the smooth face of the young girl, the confident face of the mature woman, the wrinkled face of the old lady who has refused the tricks of cosmetic surgery. Elizabeth II's face is probably one of the most recognizable in the world. From an early age, the British monarch was the subject of choice for photographers: the professionals hand-picked by Buckingham Palace and all the amateurs who captured the Queen's surprisingly consistent facial expressions – smile, astonishment, composure – during her thousands of public appearances.
A newly opened exhibition at Kensington Palace, the residence of the Duke and Duchess of Cambridge in central London, traces the intimate and even existential relationship between the British Crown and the lens through iconic or rarely exhibited photographs. . The very first photograph of a member of the royal family is a ghostly portrait of Prince Albert (we can only guess the facial features), a daguerreotype dated March 5, 1842, made by artist William Constable, just three years after the invention of photography. It was a gift from the Prince Consort to his wife, Queen Victoria. Here are a few rare shots of the latter surrounded by her many children: the scenes are staged (difficult to be spontaneous with the techniques of the time) but intimate.
also read
Article reserved for our subscribers

Elizabeth II celebrates her "Platinum Jubilee" at the peak of her popularity
We also discover a couple of photo albums – there are many others in the royal archives. Queen Mary (wife of King George V) made them carefully. His eldest son, the Duke of Windsor (future Edward VIII), also kept a few as a teenager: one of these is annotated by his hand and posted on the Balmoral page (the Windsors' summer residence in Scotland). We discover images of cousins ​​​​in kilts or of his little brother, Prince Albert (future George VI and father of Elizabeth) playing with a stroller. It looks vaguely like Jacques Henri Lartigue.
An almost perfectly controlled image
"I have to be seen to believe it" ("I need to be seen to be believed"): The subtitle of the exhibition is also one of the rare quotes attributed to the soon-to-be 96-year-old Queen, who is celebrating her platinum (70-year reign) jubilee this year. From the end of the 19the In the 19th century the royal family adopted this maxim and widely disseminated their portraits and family scenes: a way of promoting a certain closeness (the dress was relatively modest, the poses familiar) and the famous Victorian values ​​- the importance of authority – or morality. A snapshot of the Princess of Wales, future Queen Alexandra, with her daughter on her back would have been one of the most popular postcards of the late 19th century.e.
You still have 51.07% of this article to read. The following is for subscribers only.