The Covid-19 pandemic has changed many things for some families who have sometimes changed their way of life to live in the countryside. But many still live in the city and it is sometimes difficult to find your way around if you want to provide your children with an ideal living environment. The promotions specialist Savoo has investigated this question and has compiled a ranking of the best cities for family life.
To do this, Savoo examined no fewer than ten criteria and compared them with the thirty target cities. Targeted criteria for children's education and related costs. So Savoo looked at the average salary, rental prices, basic fees, crime rate, air quality index, number of doctors, price of daycare centers, number of schools, existing parks or attractions that the children will be in be able to discover. Very precise items.
Paris at the top of the ranking
And in this little game, surprisingly, Paris wins all the criteria together. If, as Savoo admits, the French capital isn't the city that springs to mind at first glance, the number of services on offer will make all the difference. For example, there are 858 doctors for every 100,000 inhabitants, twice as many cities as Lyon (448), Villeurbanne (448) or Aix-en-Provence (444). Paris also has the most parks (123) and the most activities for children (491 compared to 87 in Nice, which still comes in second on this criterion).
On the other hand, due to its size, the capital also has the most crimes and administrative offenses (11,341) and the average rent is the highest (2,284 euros). A circumstance that is offset by the significantly higher average salary (2,809 euros) ahead of Aix-en-Provence (2,553 euros) and Lille (2,541 euros). In second place in this ranking is Nîmes, which holds its own with a relatively homogeneous level for all criteria, but above all with a fairly cheap average monthly rent (625 euros) and a large number of schools (63 per 100,000 inhabitants). Then come Le Mans, Lille and Aix-en-Provence.
When compiling this ranking, we also had to think about the wallet, so Savoo also looked at other expenses such as internet subscriptions. One of the reasons why Amiens, but especially Nîmes and Le Mans, stand out. According to colleagues, the purchasing power there is "interesting".
The top 10 French cities for family life
1- Paris (Ile de France)
2- Nimes (Gard)
3- Le Mans (Sarthe)
4- Lille (North)
5- Aix en Provence (Bouches du Rhône)
6-Amiens (Somme)
7- Saint Etienne (Loire)
8- Reims (Marne)
9- Rennes (Ille et Vilaine)
10- Montpellier (Herault)
Note that this top 10 lacks the other two major cities in the country, namely Lyon and Marseille. Exactly Lyon finds itself in the top 10… cities least suitable for family life. The capital of the Gauls suffers from rather expensive rents (1,421 euros on average), such a high crime rate, few green spaces and few schools. In this little game there are cities where you have to avoid starting a family, Savoo explains. And it is Nice that pays the high price with high crime rates, high rents, few schools and high costs for crèches. The Riviera city is ahead of Strasbourg, Dijon, Annecy, Nantes, Grenoble and thus Lyon.
Savoo points out that this ranking is very narrow, highlighting "medium-sized cities, more affordable for young parents". But of course, "every family is different, and finding the right place to move comes down to their personal preferences and needs."
>> Create Your tailor-made journey with our partner
Discover our partner's tailor-made tours:
Also read: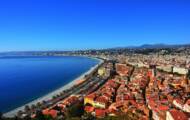 Ranking: The 10 greenest cities in France, dominated by the south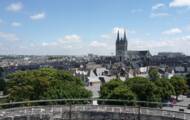 What are the least stressful cities in France?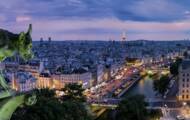 Ranking of the most expensive cities in France in 2021