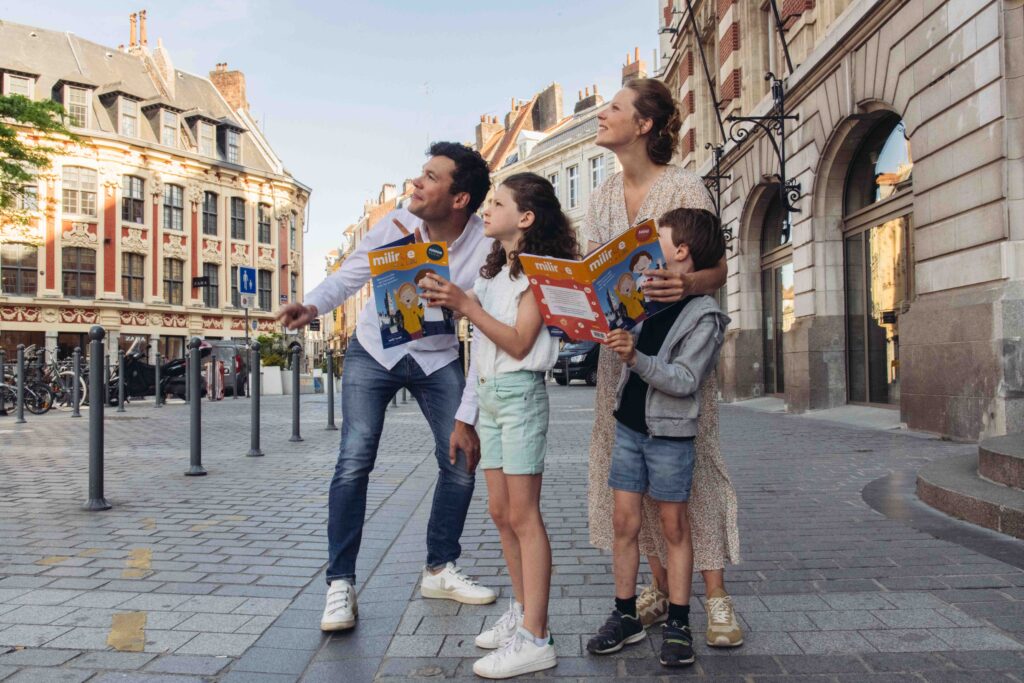 The holidays are coming soon! And in Lille we have found a great concept with discovery trails for the whole family. With Milirue, it's the children who lead the adventure of taking a walk through the city together to discover the mysteries and stories that made our city. Playful, fun and full of surprises, Milirue awakens in your little one a taste for adventure and autonomy…
Two notebooks, for mini and junior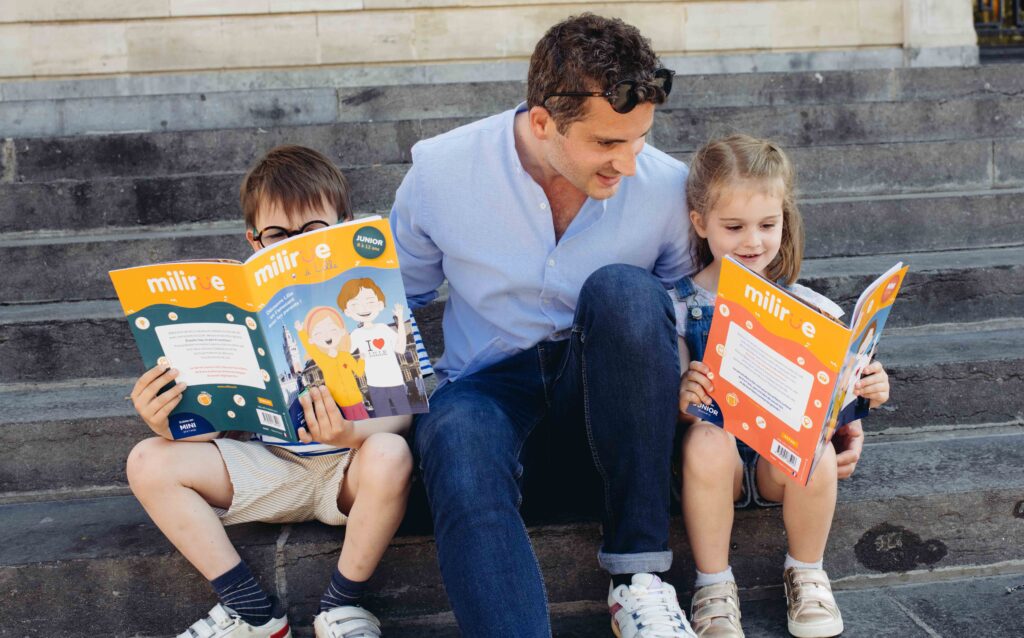 Milirue is an activity that can be practiced with family and independently. And the child is (for once) the chief of the tribe. The idea is to experience together a moment of sharing, fun and collaboration between adults and children. The Milirue Exploration Notebooks come in 2 versions. The first for beginning readers from 4 to 7 years. And the second for the older ones, from 8 to 12 years old. And of course, they're totally compatible to have a good time all together, no matter the age of the members of your tribe.
In each of the booklets there is a first part to take home (activities, games, anecdotes and podcast) so that the children acquire their support and start discovering the city at their leisure. You'll see, it's a great teaser for them to keep an eye out for the idea of ​​visiting!
In the second part we go on adventures with the family!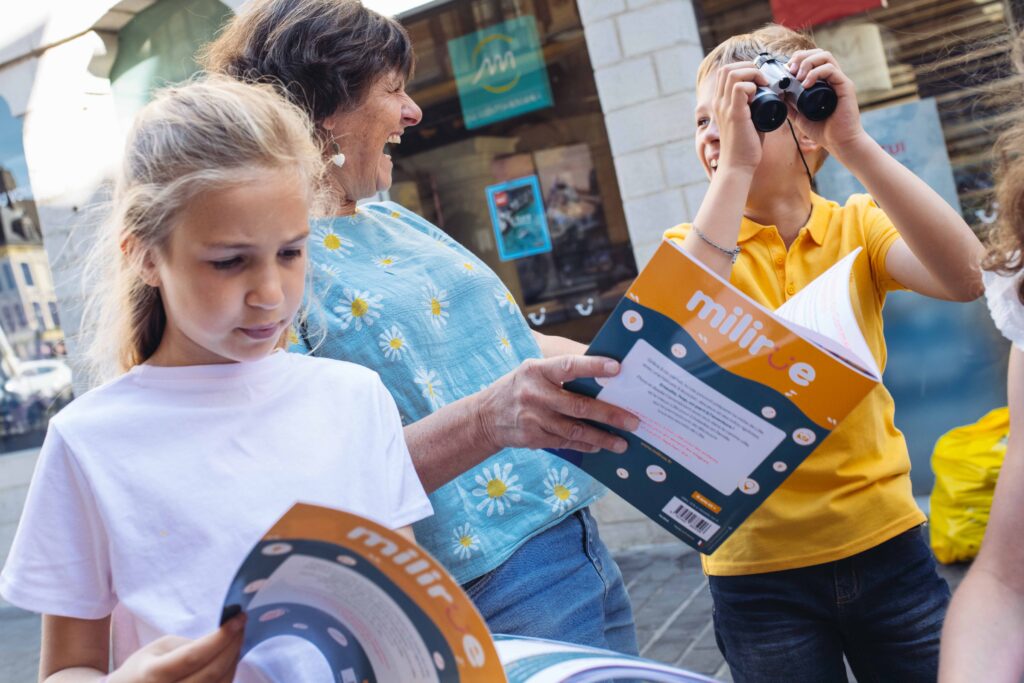 Step by step you take the kids on a ride through the center of Lille or the old town of Lille. As a bonus, there's even an interactive map to accompany the visit. No need to download any app, even grandma can take charge. A simple QR code at the beginning of the course allows access. Everything is designed to provide appropriate content, with an appropriate vocabulary and multimedia support, to help in understanding and discovering Lille. A real parent-child cooperation for a cool moment, where you too will learn a lot.
The booklets are available in the version 1 course or 2 courses. In both cases they take place independently, at the pace of your children, without time pressure. During the hikes there are varied, fun and interactive challenges such as grimace challenges, caps or no caps… all 100% outdoor and on foot!
Accompany parents without undergoing the activity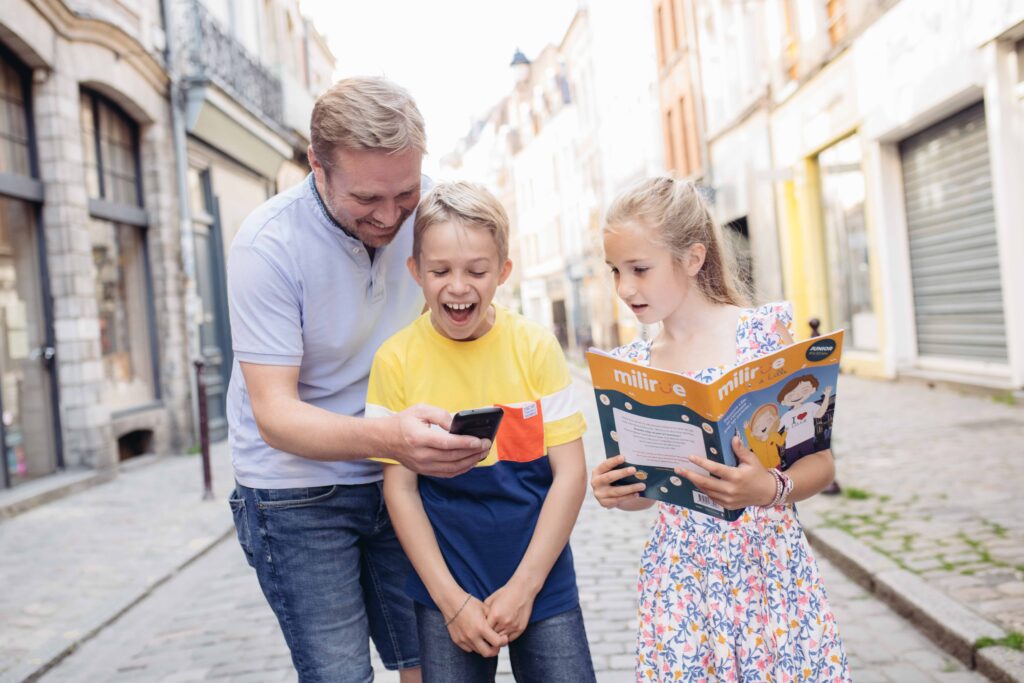 Milirue thinks of everything to make the experience cool for kids and parents alike. In the notebooks there are challenges for each other and the web'app lists the best snack spots or even the places where there is a changing table in the square.
If culture and discovery of Lille are the keys to entering Milirue, it is above all a truly convivial and fun moment to share with family.. When you have finished your discovery trail (1h30 to 2h) there is a last moment to share so that everyone can say what they liked and why. The notebook then becomes an album in which memories of walks can be collected.
No validity limit for the adventure trailswhich are also carried out independently of each other: you can imagine doing one with the parents and the other with the grandparents or friends who are passing through for the weekend.
Lastly, Milirue is 100% locally sourced! The notebooks are designed and (eco)designed in Marcq-en-Baroeul and printed in Roubaix.
Where to find Milirue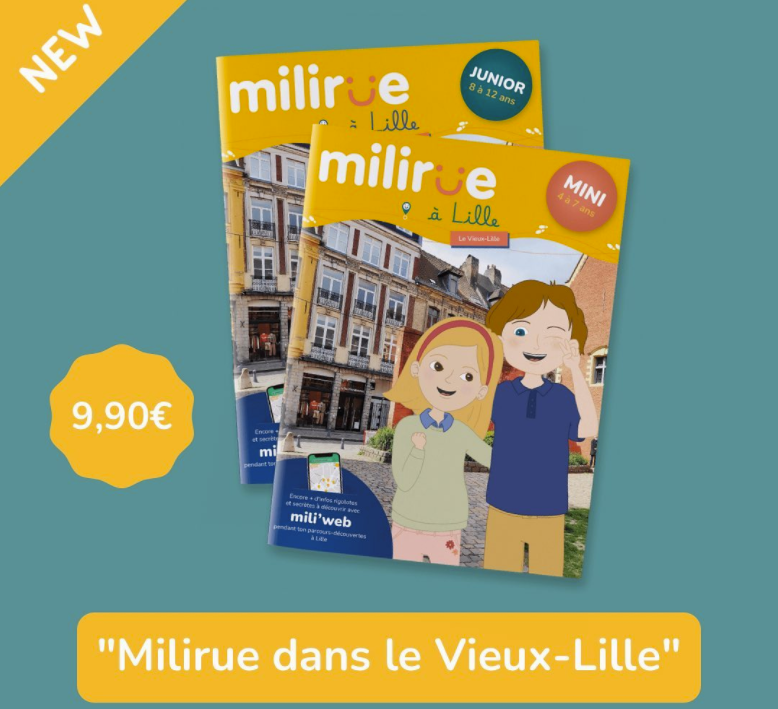 To get a notebook, you have to discover 30 points of sale throughout the Lille metropolitan area.like FNAC Lille, Furet du Nord, Lille Tourist Office, independent bookshops and concept stores… and even Chronodrive!
>> View all points of sale here or order online