How do you approach the issue of violence against children and, above all, how do you best protect them? The Traumatic Memory and Victimology Association has put online a small book, free of charge, illustrated by Claude Ponti and intended for children but also for the adults around them.
DIt is difficult for a child to recognize that they are being abused, especially when it is being perpetrated by a member of their family or someone they trust. How to describe what you feel, how to react, how to talk about it? And when such a testimony reaches those around him, they don't always know how to respond.
However, violence against children in France is anything but anecdotal: Every year, 50,000 reports of physical violence against children are filed. But most of these facts remain silent. The Independent Commission on Incest and Child Sexual Abuse (Ciivise) just released equally damning numbers: Today Almost 160,000 minors suffer sexual violence every year.
So how does one approach this latent issue? This is the whole purpose of the little book entitled When you're hurtAvailable now on the Traumatic Memory and Victimology Association website.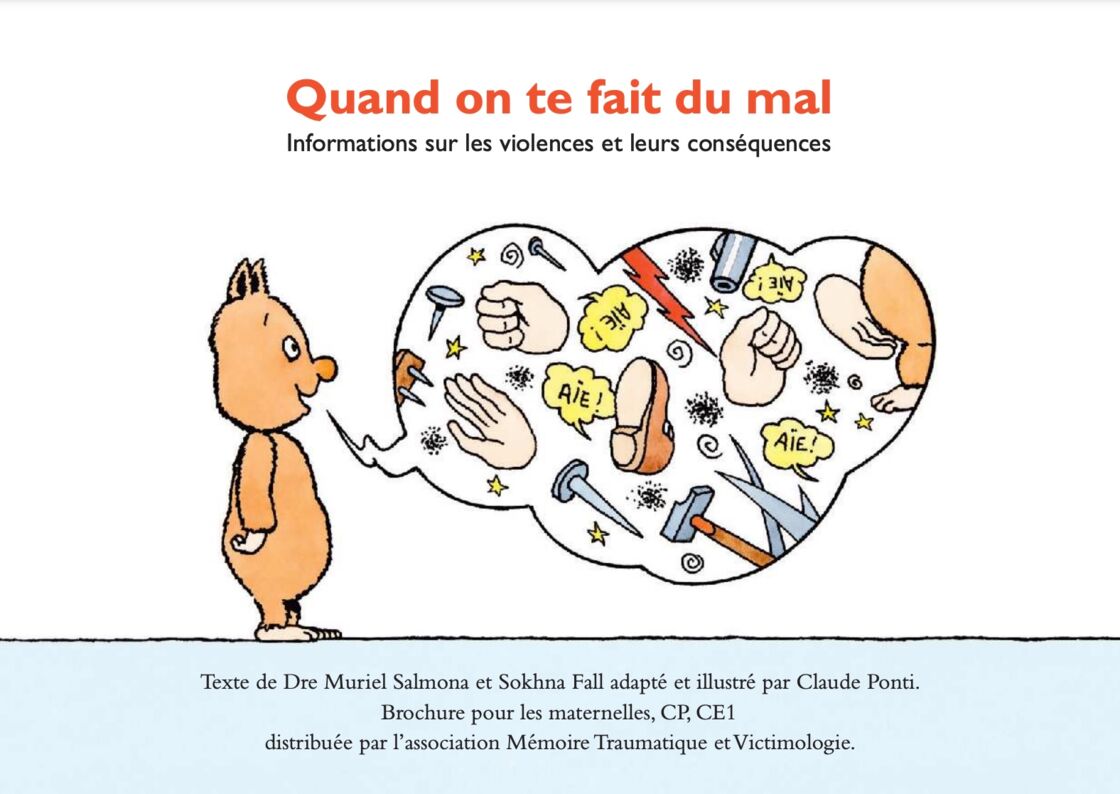 Written by the psychotraumatologist Muriel Salmona, founder of the association, and the therapist Sokhna Fall, who specializes in violence, and illustrated by the children's book designer Claude Ponti, the thirty-page booklet is aimed at children from kindergarten in CE1.
"Violence is forbidden and punishable"
The book describes the different forms of violence a child can experience – physical, psychological, sexual – and the people who can cause it: a parent, a teacher, a friend, a doctor…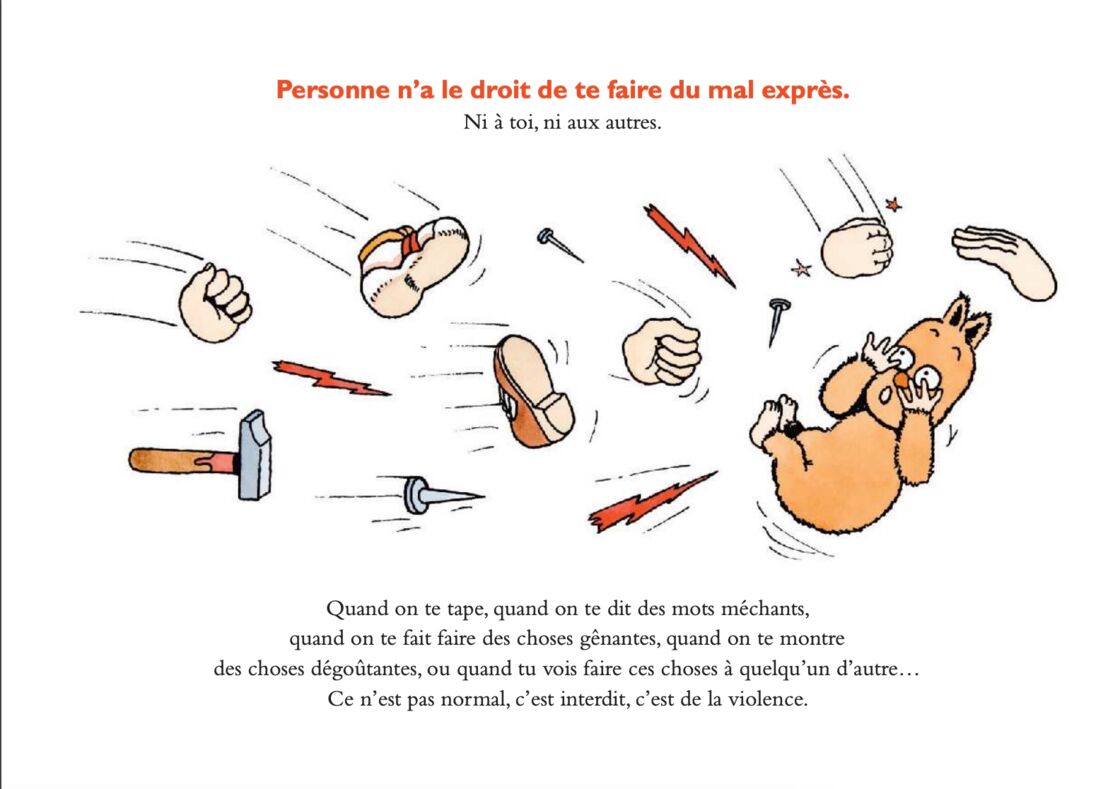 Mention the authors the feelings that this violence can evoke in the child : Fear, negative thoughts, the will to harm yourself… Other, more complex concepts are paraphrased in simple terms, such as numbness – total inability to react to a situation or traumatic event – ​​or dissociation: "You don't feel anything anymore, like you're not there watching what happens. »
"An instrument for the prevention, information and disclosure of violence"
according to dr Muriel Salmona, quoted by PositivR, this book is "a tool that should be made available to as many people as possible a violence prevention, information and screening tool ».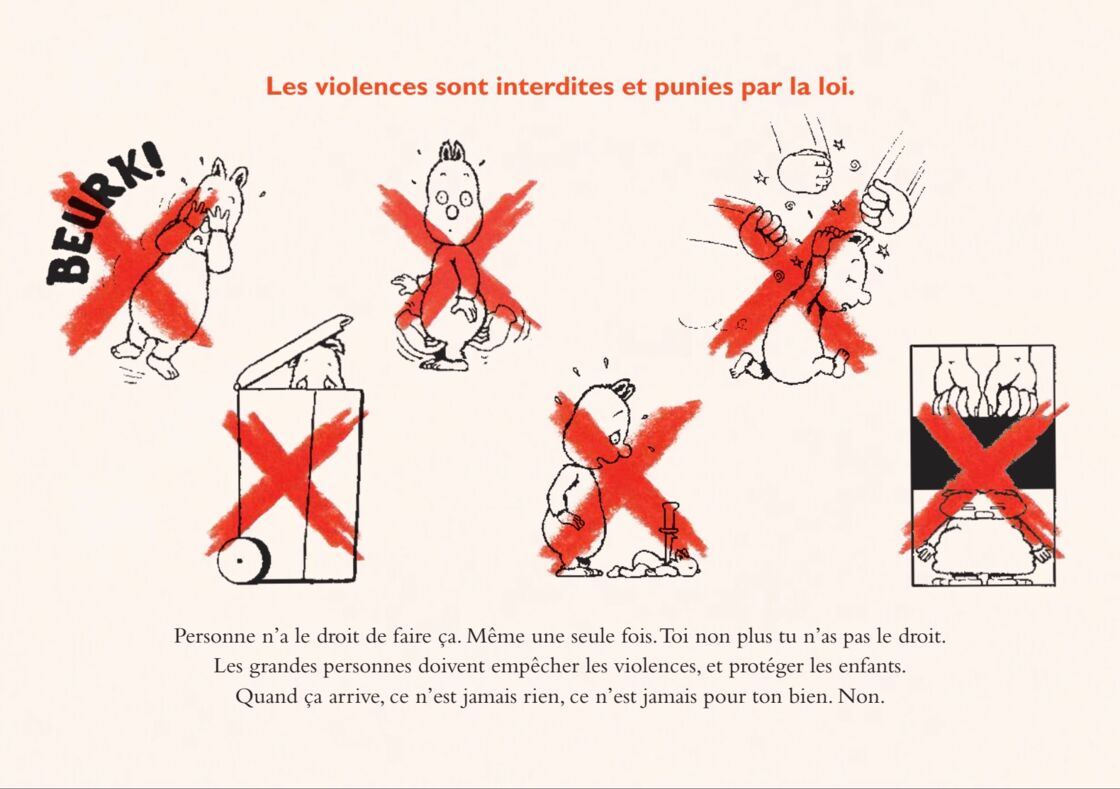 Initially intended for children between the ages of 3 and 8, victims or witnesses, it is also about thata psychoeducational tool for everyone who deals with the little ones on a daily basis : including their teachers, carers and child protection workers. Parents can finally rely on Claude Ponti's illustrations to gently approach their children and better understand them when they are victims of violence.
You can download the entire book When We Hurt You as a PDF here, or request it by email from the Traumatic Memory and Victimology Association by sending an email to memoiretraumatique@gmail.com
▬▬▬▬▬▬▬
🚨 WAITING ! You liked this article and You want to support us?
💡Sign up for a free account to your NEON room. It allows you to be informed of our next articles on the same topic (you can click "Follow this topic" at the top of this page), to subscribe to our newsletter (and best of hebdo and our sex NL) and save your articles for later. According to the GDPR, we don't sell your data and we don't spam you, we promise. It might be a detail to you, but it means a lot to us (and it keeps us free, by the way).
⋙ I CONNECT