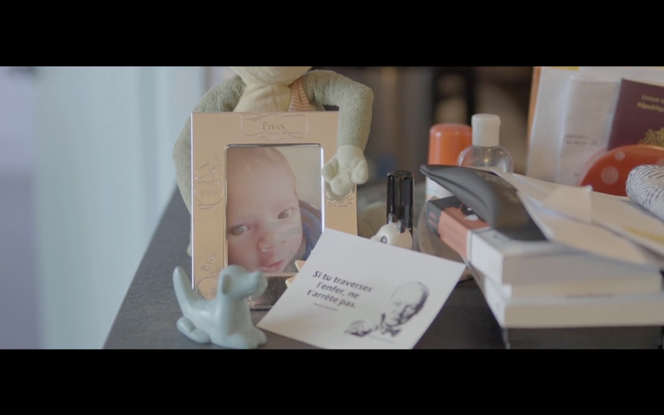 FRANCE 3 PARIS ILE-DE-FRANCE – THURSDAY 14 APRIL 11:00 PM – DOCUMENTARY
In recent years, a scientific controversy has developed around Shaken Baby Syndrome. In France in particular, doctors and researchers complain that the diagnosis of this particular form of abuse is made too systematically given certain brain lesions in an infant, without looking for other possible causes.
Directors Anne Hirsch and Arnaud Mansir have chosen a story on a man's level to approach this difficult subject, sensitive because it touches on the protection of childhood and is very complex once one enters the medical discussion. At the male level, or rather the family level, that of Alexandre Chacon and his companion Yoanna.
The few words on screen, in the preamble of this fifty-two-minute documentary broadcast as part of the program "La France en vrai", set the tone: "The intent of this film is not to deny the reality of the abuse that hundreds of children endure each year. One is amazed at the consistent margin of error that condemns many families who have already been tested to legal hell. »
existence on borrowed time
For Alexandre and Yoanna, hardship and legal hell began almost ten years ago. Accused of shaking his baby Eitan to death in 2013, which he has always denied, Alexandre was tried and acquitted by the Paris Assizes in 2019. A few days later, the public prosecutor's office appealed.
Anne Hirsch and Arnaud Mansir's camera dived into the family intimacy in the months leading up to the second trial. We discover the "double life" of the Chacon couple: on the one hand, the ordinary and joyful everyday life of a family with two little girls (born after the death of the first baby); on the other hand, a life in borrowed time, waiting for this new ordeal.
With his lawyer Grégoire Etrillard, who has defended him from the start, and scientists helping them to refine the technical aspects of the case, Alexandre prepares thoroughly and resolutely. Invested in Adikia, an association of families who believe they are being unjustly accused of abuse, Alexandre and Yoanna also connect with other parents who share more or less the same story as the ones they experienced.
also read
Article reserved for our subscribers

False Confessions: The Case of Shaken Babies
How are you supposed to face a second trial by jury where you risk years in prison while continuing to live normally with your children? What can you tell two little girls about that big brother who is gone and a court case that never ends? How can you convince the jury of your innocence when certain experts leave no room for doubt or balanced scientific discussion?
Also read:
Article reserved for our subscribers

Babies shaken: a government-launched prevention campaign
Following Alexandre Chacon and Yoanna's journey step by step to the court in Melun (Seine-et-Marne) where the appeal took place, Anne Hirsch and Arnaud Mansir bring with great sensitivity some answers to these dizzying questions. His fight, which he says he didn't choose, Alexandre decided to see it through to the end. For his family and for other families who also saw the ground crumble under their feet.
Until the call, documentary by Anne Hirsch and Arnaud Mansir (Fri., 2022, 52 min). In repetition on Idf.france3.fr