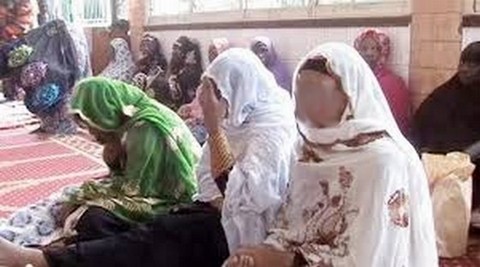 Many adults, especially parents, feel embarrassed to discuss sexuality with children out of modesty or because of cultural and religious stereotypes. For many, youth sex education is an incitement to depravity. On the contrary, scientific studies, health professionals and legal advocates believe that quality comprehensive sex education helps to keep young people on the right path, without forgetting that it makes a great contribution to public health.
-maliweb.net- "Although I know that today's children already know everything about sexuality thanks to the internet and social networks, I cannot talk about sexuality with my children. I am embarrassed and afraid to encourage them to be self-indulgent," says Massan Diarra, mother of 5 children including 3 teenagers. Her opinion is not shared by this other mother, a first-cycle teacher who finds it important to talk about sexuality with her children. A way for them to warn them about the risks and dangers associated with early and uncontrolled sexuality. She is reinforced by Chiaka Traoré, a local civil administrator, who explains: "My wife and I, out of humility, never discussed sexuality with our children, who were also well behaved. I graduated 6 and 4, 2 married girls and one of my boys. Thank god I didn't have any particular problems. When I changed my mind and started instilling sexuality in children, it was because of one of our adopted daughters who apparently very cleverly got pregnant at just under 15 years old. From then on I talk to children about sexuality because my wife and I very often have nephews and nieces coming to Bamako for their education."
The President of the Network of Young Ambassadors for Reproductive Health and Family Planning in Mali, Boubacar Diarra, believes that comprehensive sex education empowers young people to make informed and responsible choices about their sexuality. "It contributes to their well-being, their health and their good education," says Ms. Kéïta Mama Sy, midwife and clinic manager at the AMPPF (Malian Association for the Protection and Promotion of the Family).
According to him, young girls who are brought by their parents because they need FP are given counseling sessions. Boubacar Diarra explains that comprehensive and quality sex education not only allows young people to know their bodies better, but also helps them make informed choices.
Despite everything, adults remain reluctant to bring up the subject of sexuality with young people. "Our great challenge remains understanding and support from parents, religious leaders and traditional chiefs. Because a lot of people think we teach kids about depravity. We only teach them sexuality in the sense of being more responsible, avoiding unwanted pregnancies, avoiding marriage before the age of 18," defends Boubacar Diarra, for whom her great challenge is to get religious leaders, traditional chiefs and some parents to join move to their vision.
"It's about making them understand that talking about sex education for young people and adolescents is not about emphasizing a scourge that is gradually destroying young people, and that ordinary chiefs understand that beyond customs and traditions, health is more." than everything else counts," pleads the president of the young ambassadors for FP.
For Khalilou Cissé of the Islam Population and Development Network (RIPOD), Islam does not prohibit sex education for adolescents and adolescents. According to him, it depends on how you approach the subject. "Just like in our culture and tradition, children get sex education classes, but it all depends on how you approach the subject. It is done in Islam the way it is done in our traditions, but not necessarily in the same way," says Mr. Cissé.
For Gogo Dicko, traditionalist and bridal counselor, sex education for youth is an old tradition in our society. As a result, she cites the initiation ceremonies and other traditional customs that support sexual education in young people. In his opinion, this task very often fell to grandmothers, aunts, uncles and caste men.
Like RIPOD's Khalilou Cissé, Gogo Dicko believes that the issue must be addressed in line with our country's socio-cultural values ​​and beliefs, so as not to create societal dysfunction.
Mali has SRHR commitments in its constitution, as well as at the national, regional and international levels. In addition, Mali is committed to achieving the 2030 Agenda of the SDGs (Sustainable Development Goals), which oblige states to appropriately design the recording of the demographic dividend.
Khadydiatou SANOGO, This report is published with the support of JDH and FIT in partnership with WILDAF-Mali and the Coalition of CSOs/FPs
Comments via Facebook: