Canadian university students and young researchers are learning about new ones thanks to a new $2.4 million federal grant awarded to a team led by Anick Bérard, researcher at CHU Sainte-Justine Research Center and faculty professor Instruments in place to study the effects of taking medications during pregnancy University of Montreal Pharmacy.
The funding announcement was made by Jean-Yves Duclos, Canada's Health Minister, and Carolyn Bennett, Minister for Mental Health and Addiction. It is part of a total investment of $31.1 million over six years to develop 13 new health research training platforms across the country.
Promotion of interdisciplinarity for the benefit of research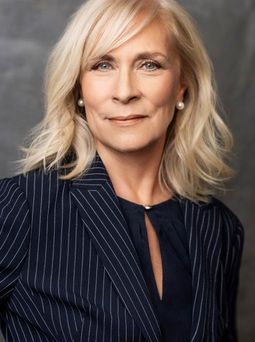 75 percent of Canadian women take medication during pregnancy. However, there is little data on the benefits and risks of its consumption for the mother and the unborn child, as pregnant women are often excluded from clinical trials.
"Effectively assessing the benefits and risks of drugs used during pregnancy for both mother and fetus requires knowledge of epidemiology, genetics, toxicology, and the use of causal analysis methods and 'artificial' intelligence . However, the training is currently structured according to disciplines. Thanks to the CAMCCO-L program, the next generation of scientists will be offered a set of tools for drug and pregnancy innovation," says Professor Bérard, who also holds the Chair in Drugs and Pregnancy of the Fonds de recherche du Québec-Health.
The program will:
1. The creation of a virtual school that will offer courses in toxicology, pharmacogenomics, pharmacoepidemiology and artificial intelligence, all related to the perinatal field;
2. the establishment of a summer school on drug development and knowledge transfer;
3. Hold an annual CAMCCO-L symposium for prospective independent Canadian perinatal researchers;
4. Participation in four-month internships in addition to university education in the research environment.
In addition to promoting the acquisition of research-related skills such as project management or grant writing, the platform places the principles of equity, diversity and inclusion at the heart of its teaching, ethical and crucial component of today's research, which is led by the University of Montreal, one of the partners of the project. CAMCCO-L grants for graduate students and young researchers from First Nations communities are an integral part of the training program.
This new learning model will develop leaders in perinatal drug research.
CAMCCO-L brings together many institutional collaborators and partners: the University of Montreal, McGill University, the Universities of Alberta, British Columbia, Manitoba and Ottawa, the University of Quebec at Abitibi-Témiscamingue, the University of Saskatchewan, the Universities of Queen's and Dalhousie, the Australian National University, the University of Barcelona, ​​​​​​the Paul-Sabatier University of Toulouse and the University of São Paulo, and Health Canada, Maternal Infant Child and Youth Research Network, Society of Obstetricians and Gynecologists of Canada, Maternal Fetal Medicine Specialists from Quebec, IQVIA, Medicament Quebec and Mitacs.