The Digital and Computer Science (NSI) specialty enables high school students to understand the fundamentals of programming. To mark this training, Numeum and Digital Talents present a special day that will take place on June 7th.
While digital businesses are constantly on the lookout for new talent, certain degrees or specializations can fill the demand. This is the case, for example, with the specialty NSI. Named after Digital and Computer Science, the training enables high school students to learn the basics of programming. Among the languages ​​taught we find Python, CSS and Javascript and SQL. HTML courses are also practiced.
Brigitte Plateau, Professor at Grenoble INP Ensimag Université Grenoble Alpes explains: " The conclusion is obvious. Our digital companies lack talent. There is also an even greater challenge, namely to give the students meaning. So that they learn skills that will enable them to play a real role in society« .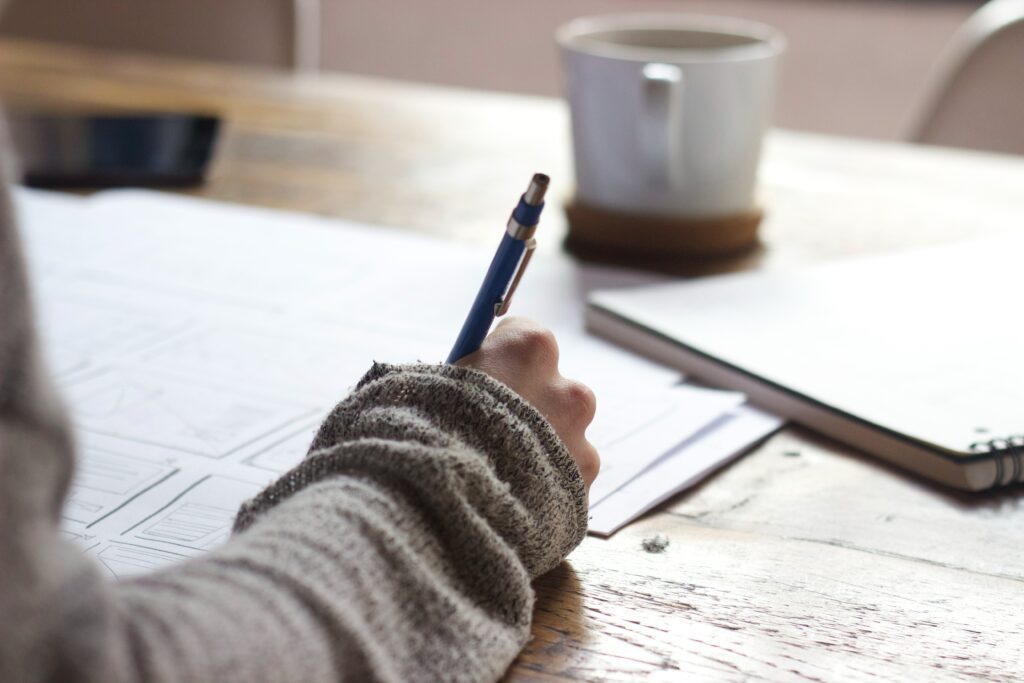 Remarks echoed by Bernard Ourghanlian, Administrator of the Numeum and President of the Educational Commission of the Professional Organisation. " NSI Days can take many forms. For example, we are talking about visits to educational institutions, NSO classes, digital companies. But also interventions in universities and high schools, meetings between students, specialist forums or orientation fairs' explains the manager.
June 7th, NSI Day
This day is intended to make middle and high school students aware of the potential of this subject. In order to demonstrate a better visibility of the schools, all events are referenced on their own platform. It must also make the NSI subject teaching visible. But also its content and projects to all young people and their prescribers. The overriding concern is then to strengthen the attractiveness of digital and IT training courses and professions. And that in all cycles. But also to promote outlets.
Emmanuel Peter, head of specialist programs at the General Digital Engineering School (Efrei) explains: " We have decided to make NSI Day the focus of our Paris-Villejuif campus around robotics. No fewer than 3 different campaigns on the topic of robotics are offered. A conference will be organized on lThe ethical issues related to robotics. will be present a researcher from Irsem, a lawyer from Assas and a teacher-researcher from Efrei. We will also present robot tool demonstrations via student and partner projects. Finally, we present workshops on the topic of cybersecurity. »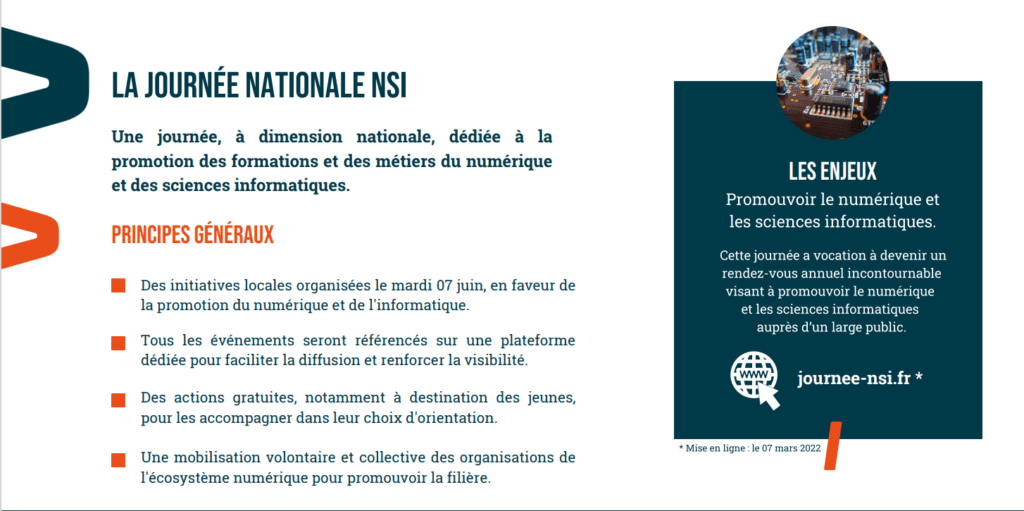 Any entity can therefore now contribute to the delivery of the day by encouraging the digital ecosystem to organize an event. The aim then is to identify the influential networks of the territory and ensure the dissemination of news to facilitate the feedback of information.
Olivier Robillard