Until now, only children over the age of 12 in France could benefit from a leading treatment for cystic fibrosis: Kaftrio®. Since March 29th This treatment is approved by health authorities for eligible patients aged 6 to 11 years.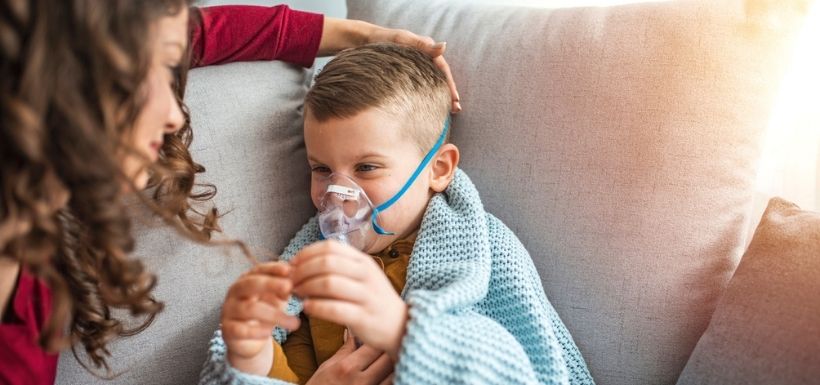 Cystic fibrosis in children under 12: what treatment?
Cystic fibrosis is the most common serious genetic disease in childhood. As evolution progresses, it often appears early in young children, sometimes from birth. It is characterized by Mutations in the gene encoding the CFTR protein (Cystic fibrosis transmembrane conductance regulator). These genetic mutations cause different biological cascades at the origin:
A decrease in the excretion of water from the mucous membranes with thickening of the mucus covering them.
Difficult drainage of secretions that have become less liquid.
Knowledge ! : The CFTR protein regulates the transport of chlorine through the membranes of the body's glandular mucosa. When this protein is altered, sweat becomes abnormally salty and mucus secretions abnormally viscous. This leads to obstruction or superinfection in the bronchi and pancreas.
About 2,000 different changes have already been identified for this gene. However, it is the delta F 508 mutation that is responsible for 70% of cystic fibrosis cases. So far, the treatments offered to children aged 6 to 11 who are heterozygous for this mutation in the CFTR gene and are carriers of a minimal function mutation in the same gene are only symptomatic.
Knowledge ! In patients with this genetic mutation, the CFTR protein is produced inside the cell. However, it is inoperable.
In fact, these treatments are based on different complementary interventions. They include respiratory, nutritional and digestive support. Interventions also include the prevention of lung infections and therapeutic patient education. Treatments do not take into account the type of mutation patients have.
This support strategy should evolve soon. Because since March 29, health authorities have approved early access to a first innovative drug treatment for eligible children aged 6 to 11 cystic fibrosis.
A flagship treatment for children aged 6+ with cystic fibrosis
The treatment is reimbursed by social security and is based on the combination of two specialties: Kaftrio® (ivacaftor / tezacaftor / elexacaftor) and Kalydeco® (ivacaftor). Gold, The whole interest of Kaftrio® lies in the targeted action of the protein at the origin of cystic fibrosis. In fact, the active ingredients that make up this combination allow the CFTR protein to:
work better;
be present in large amounts on the cell surface.
Knowledge ! The HAS Transparency Commission had already given this club a positive rating for children aged 12 and over.
A note! Only children aged 6 to 11 who are heterozygous for the delta F508 mutation of the CFTR gene and carry a minimal function mutation in the same gene have access to this treatment. In fact, this equates to just under 300 children in France. According to the HAS Transparency Commission, this combination of active ingredients could change the lives of young patients. In fact they could breathe better, be sick less often and gain weight again. This is indicated by initial studies on this topic. In addition, patients and their parents testify to the benefits of this treatment on their quality of life.

Therefore, early access to this treatment represents a major advance in the management of children aged 6 to 11. The hope is to transform cystic fibrosis into a chronic and stabilized pathology.
Deborah L., Doctor of Pharmacy
Sources
– Cystic fibrosis: early access granted for the Kaftrio®/Kalydeco® combination. has-sante.fr. Retrieved April 7, 2022.