As every year, enrollment in the primary school classes begins in April in the first year. The Ministry of National Education had announced that the start date for enrollment in pre-school and first elementary classes for the 2022-2023 school year is set for this Sunday, April 3, 2022.
The registration period runs from April 3rd to May 31st of the current year, so that parents can register their children. Registration is open to children born between January 1st and December 31st, 2016. A grace period could be set in September of this year to resume registration for latecomers.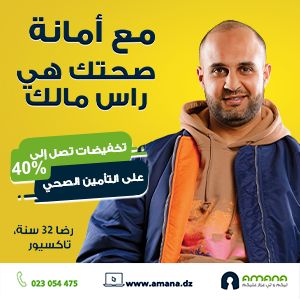 This decision is taken in accordance with Decree n° 08-04 of January 23, 2008 on the Orientation Law on National Education. The registration period is established in accordance with Ministerial Decree No. 07 of March 14, 2016 from April 3 to May 31 of the current year. The aim of setting a clearly defined enrollment period is to allow primary schools to take the necessary measures to ensure the admission of students in the best conditions.
To ensure a fair and balanced distribution of students in schools, the Department of Education has emphasized the obligation to enroll children by geographic district.
In fact, the enrollments must be made in accordance with the conditions set out in the aforementioned law and subject to the provisions of Article 7 of the same law on the registration of children with special needs, in order for them to be admitted to suitable schools.
The ministry will evaluate the enrollment history for the first year of primary school to compare against the preliminary estimates as part of preparations for the next school year. For this purpose, those responsible for primary schools are called upon to send the registration status for the first year of primary school to the education department of their wilaya every weekend.
Reducing the weight of school bags
Loaded with bulky books and notebooks, school bags for children in Algeria have become too heavy, causing parents and students great concern.
During the opening of the Algiers International Book Fair (SILA), Thursday 24 March 2022, at the Pins Maritimes Exhibition Center in Algiers. And during his visit to the booth of the National Office for School Publications (ONPS), Prime Minister Aïmene Benabderrahmane, accompanied by Education Minister Abdelhakim Belaabed, gave instructions to officials to proceed with the weight loss school bags.
In fact, the prime minister called on the National Board of School Publications to review the shape and weight of textbooks, in response to recommendations by the President of the Republic, Abdelmadjid Tebboune, referring to the importance of "printing the textbook in three parts" , one for each term to reduce the weight of school bags".