Last year 190 challengers challenged themselves and raised more than €62,000 to support Egyptian children who are victims of discrimination: Thank you!
In Egypt, religious discrimination begins at a young age. Children from Christian families are bullied and sometimes beaten in an otherwise underperforming education system. Result: You accumulate gaps.
One of our local partners says: "Nour (pseudonym), a young girl from a Muslim background, did not feel loved or accepted. But when she discovered God's love through the Open Doors literacy program, she felt valued and loved." He concludes:
"Once reconciled with herself, she was able to rebuild relationships with others."
Find out more about the situation of Christians in Egypt
In 2021, many of you have mobilized to support these children, thank you!
New: a 100% Open House race!
Last May, the very first 100% Open Doors Challenge took place. And it was a success! Over 120 participants ran or walked for persecuted Christians in the beautiful park of Tervuren, Belgium.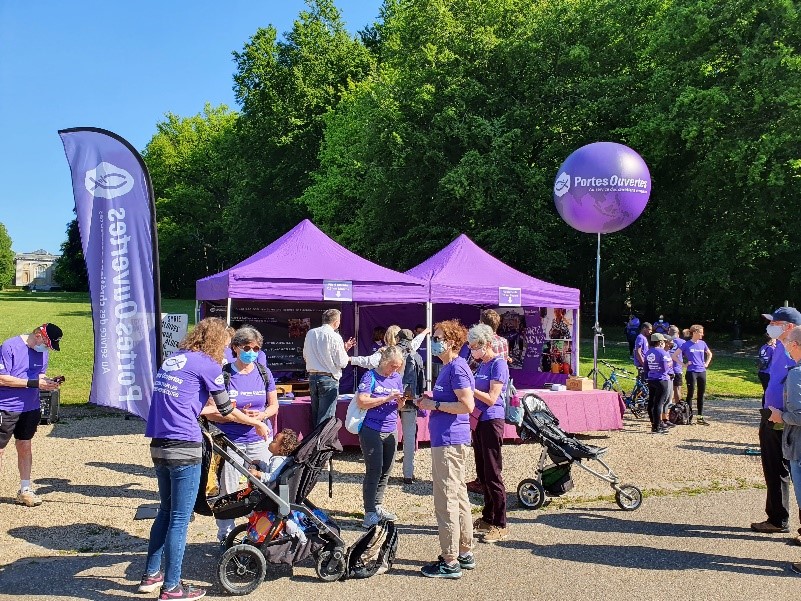 "On behalf of our youth group, I would like to thank you for the great day on Saturday. Everything was very well organized, the presence of God was there and meeting other people in this context did us good. Next edition coming soon!" Vincenzo, participant in the Challenge of Tervuren 2021
Imagine your own challenge: the "Individual Challenges"
With this formula, everyone can choose their own challenge, whether athletic or not, putting their gifts and talents at the service of the persecuted Church. 21 challengers showed their ingenuity to support Egyptian Christians and Thanks to them, almost €19,000 was raised.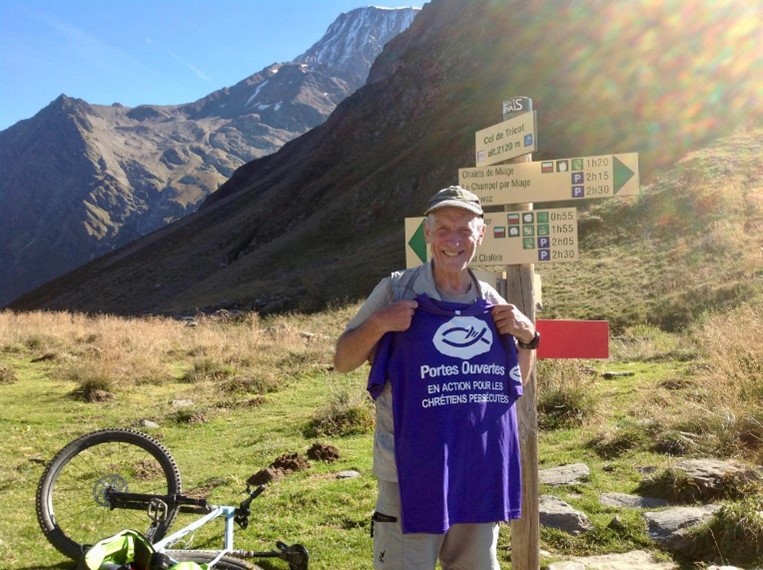 You started:
Jean-François is an active and sporty retired person. At the age of 71, he decided to do a two-day hike with a vertical drop of 2212 m.
Karin is a creative person and she chose embroidery. She explains to us: "This is my first time taking part in the challenges. There are no mountains to climb near my home… and I'm not a fan of marathons. On the other hand, I like creative activities, so I think personalized challenges are a great idea! Continue your various actions and be constantly filled with the best gifts of creativity to deal with the circumstances.
Corinne is an artist at heart: she made things scrap cards for each level of €50 she has collected. Once her goal was achieved, she sent us back her stunning performances. We were able to pass them on to our persecuted brothers and sisters.
Present in the 4 corners of France
And like every year, Portes Ouvertes was present all over France thanks to the Hero Races. About thirty challengers ran for persecuted Christians in the four corners of France: Paris, Lyon, Bordeaux and Nantes. And thanks to them, more than €22,800 could be sent onto the field.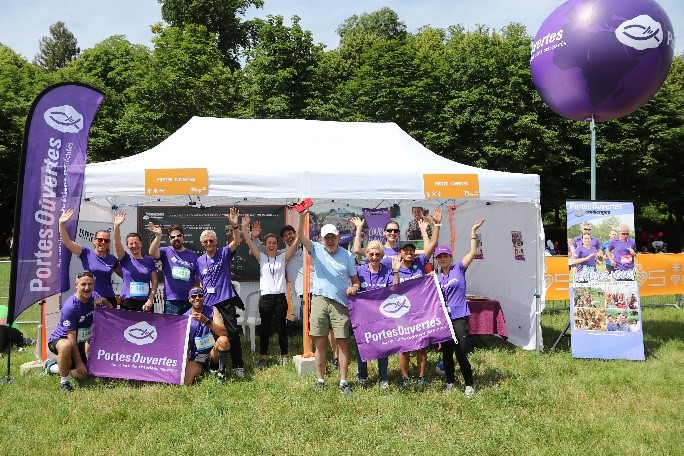 A big thank you to you!