King Juan Carlos received a visit from his two daughters and some of his grandchildren in Abu Dhabi, his residence since his voluntary exile in August 2020. Infanta Elena and Infanta Cristina, who regularly visit their father, this time traveled to the United Arab Emirates with some of theirs Children.
Also read: King Juan Carlos appears in 'very good physical condition' in his latest photo in Abu Dhabi.
Infanta Elena, Infanta Cristina and their children visit Juan Carlos
A month ago, King Juan Carlos came out of his silence to clarify the situation regarding his future. After being left behind in the United Arab Emirates while he was concerned about various investigations in Spain and Switzerland, he now intends to return to Spain on occasion. " It seems appropriate to consider my return to Spain, but not immediately ' the former sovereign wrote in a letter published by the Royal House to his son, King Felipe VI.
Since moving to Abu Dhabi, the 84-year-old King Emeritus can count on regular visits from his daughters. Infanta Elena, 58, and Infanta Cristina, 56, one lives in Madrid and the other in Geneva, often fly to their father. The Infanta Cristina had come with the father of their four children in the middle of the divorce proceedings, in particular to ask Juan Carlos for advice, when her husband's infidelity was exposed in the press.
Also Read: Pablo Urdangarin Shares a Happy Moment with His Father: Iñaki Urdangarin's First Official Release Since Parole
Holy Week of the Spanish Royal Family in Abu Dhabi
On the occasion of this Holy Week, Elena and Cristina did not come alone. King Felipe's two sisters have arrived in the United Arab Emirates with the former monarch's six grandchildren. Juan, 22, Pablo, 21, Miguel, 19, and Irene Urdangarin, 16, Infanta Cristina's four children were visiting their grandfather. On the side of the Infanta Elena, only Victoria de Marichalar, 21, was present. His brother, Felipe de Marichalar, does not appear in the photos released by Europa Press after the meeting.
Also read: King Juan Carlos makes first public appearance in Abu Dhabi since leaving for exile
"I found peace of mind, especially for this time in my life. Although of course I will always return to Spain, which I always carry in my heart, to visit my family and friends. said King Juan Carlos in his letter to his son. " In this way I want to end this period of life with serenity and the perspective that time has passed. ».
The Spanish press recalled this week that it had been ten years since the elephant hunting affair in Botswana broke out. Holy Week is always heavily commented on in the Spanish press as the Royal Family tends to spend their holidays in Mallorca, alternating between private outings and some less formal official outings. Since Juan Carlos left for the Middle East, the clan founded by his daughters has been visiting their father, while Felipe's family remains loyal to Queen Sofia, who continues its activities in Spain, on the continent during the year and in Mallorca during the holiday weeks .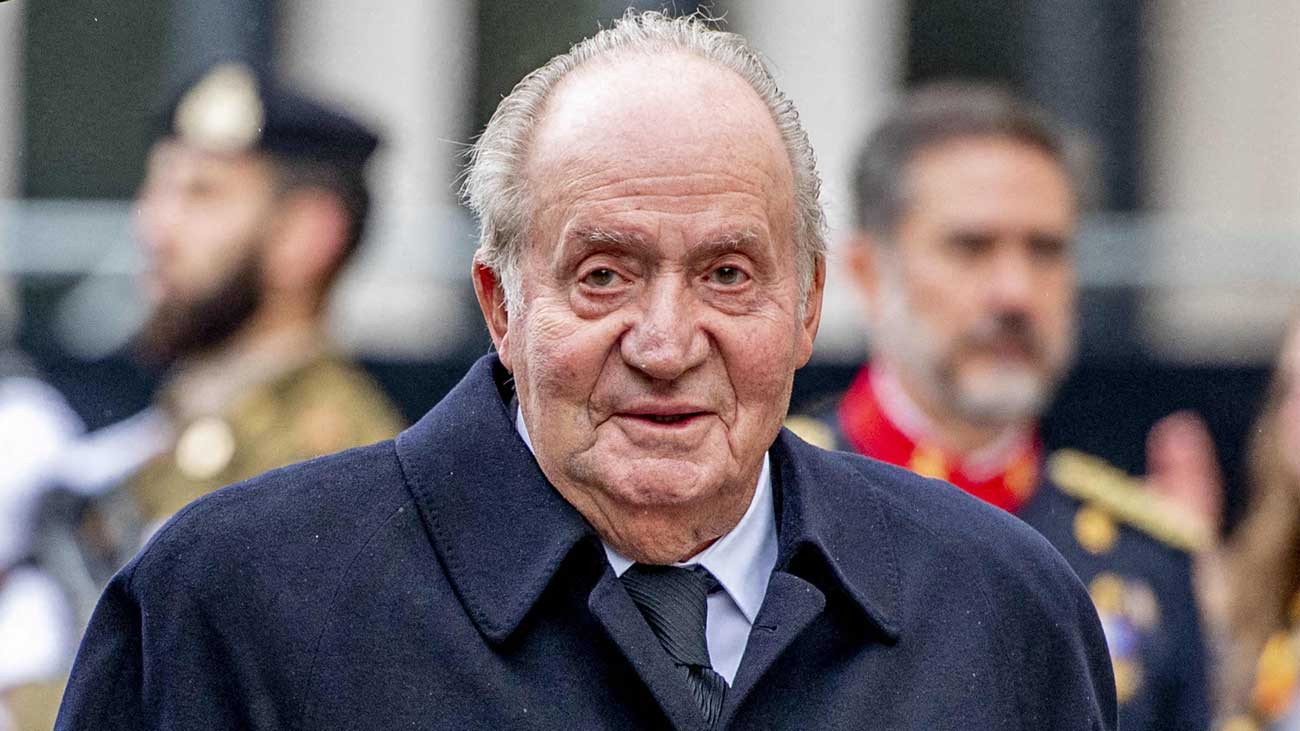 Although Infanta Elena and Infanta Cristina have relinquished all official duties since their brother's reign, they are still listed in order of succession to the Spanish throne. Infanta Elena is 3rd in the order of succession, followed by her son Felipe, 4th, and daughter Victoria, 5th. Next is Infanta Cristina, 6th, and her four children: Juan, Pablo, Miguel and Irene , 7th, 8th, 9th and 10th in order of succession.