Paracetamol taken during pregnancy could have harmful effects on the development of the fetus. Doctors recommend that pregnant women consume as little as possible and for short periods of time. We take stock.

dr Anne Sikorav
written on updated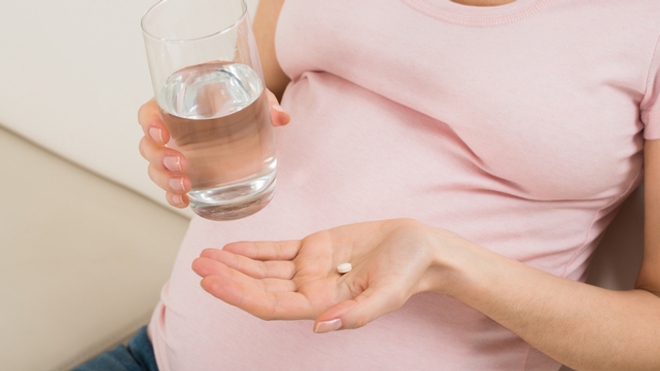 Watch your diet, don't smoke, don't drink alcohol… Pregnant women know that there are many restrictions during pregnancy.

On the drug side, prescription during pregnancy is limited. From the 6th month, however, painkillers are only prescribed to a limited extent and anti-inflammatories are simply contraindicated. This leaves paracetamol in the first place and is widely prescribed as half of pregnant women have already taken it during pregnancy.
But now, according to several studies, acetaminophen, a drug still considered "safe," could have harmful effects on the fetus.

Paracetamol: an endocrine disruptor?
A group of international experts with different specialties (gynaecology, neurology, pediatrics, endocrinology, public health, etc.) evaluated the potential effects of paracetamol on the fetus. Published in the journal Nature Review Endocrinology, this summary includes all studies published between January 1, 1995 and October 20, 2020 on this topic.
Paracetamol would act as an endocrine disruptor during pregnancy. "During pregnancy, changes occur in the way acetaminophen is metabolized, making pregnant women and their fetuses more susceptible to toxic effects."evaluate the researchers.

The authors of this synthesis highlight associations between fetal exposure to acetaminophen and the subsequent occurrence of multiple disorders: speech delay, attention deficit hyperactivity disorder (ADHD), autism spectrum disorder (ASD), or behavioral problems. These worrying findings were also reported in the journal in June 2021 European Journal of Epidemiology. The study found that the risk of ADHD or ASD increased by 20% when the fetus was exposed to acetaminophen.
The authors also report on early puberty disorders in girls and boys or even genital malformations in young boys (eg testicular dysfunction).
"uAssociation does not mean that there is a causal relationship, but these results are supported by experimental studies in animals and in vitro studies. The whole thing is a sign that the risk was probably underestimated." says Ann Bauer, a researcher from the University of Massachusetts in the United States, one of the co-authors.
Also read: Pregnancy: ANSM warns against taking certain medications

A risk to qualify
However, these various alarming observations must be put into perspective. First, because we don't know "exactly" the paracetamol exposure of the women who took part in these numerous studies. Exactly what dose of paracetamol did the women take? How long ? There is indeed a "dose-response" relationship and risk associated with exposure duration.
And above all, there can be disruptive factors. Why did the patient take paracetamol? What other risk factors for malformations or endocrine disruptors might have played a role and which were not assessed in these studies?


Researchers call for more precautions
"We call for women and healthcare professionals to be better informed, for more communication to be made about the risks associated with this product and for its use to be minimized."explains David Kristensen, one of the authors of the study and a researcher at the University of Copenhagen, Denmark.
Also, additional studies need to be conducted to better characterize the risks, taking into account acetaminophen doses and gestational stage, the authors suggest.
No alarmism
The health authorities are also reassuring. The National Agency for the Safety of Medicines and Health Products (ANSM) indicates that paracetamol must be indicated during pregnancy "at the lowest effective dose and for the shortest possible time". The same applies to the CRAT (Reference Center on Teratogenic Agents).
Therefore, at this stage, doctors do not prohibit paracetamol in pregnant women to relieve pain or reduce fever … But caution is advised. Consuming it over a long period of time or in high doses can cause problems.