On March 20, at the Edmond J. Safra Center in Rennes, a tribute was paid to Bernard Lobel, President of the Association Cultuelle et Culturelle des Israélites for three decades, of which we retain one sentence: " A hidden child in the time of the brown plague, Bernard Lobel was the most visible of all men ". As a child in hiding, he was hidden at the age of three, and his wife, Évelyne née Nussbaum, was also hidden, at the same age and for more than a year. Making these victims visible is an ongoing concern today. And now , this spring of 2022, the writer and eminent scientist Jean-Louis Coatrieux from Rennes gives us, from unpublished documents and a whole correspondence, the portrait in the form of a confession of a certain Erika Reiss, an Austrian Jew, whom he met during his service as a collaborator in Venezuela and who was also a hidden child who was miraculously rescued from the death camps and this beautiful book brings that to light.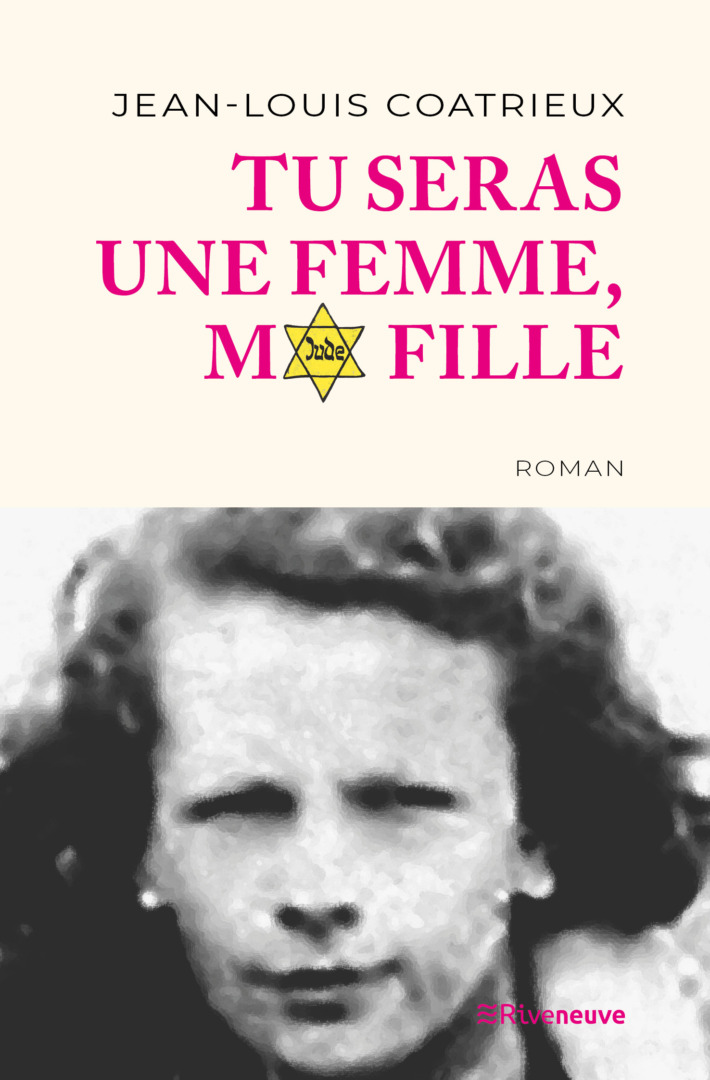 Despite the appearance and nomadic nature of this Erika, nothing about her resembles the wandering Jew of which Albert Londres spoke (The wandering Jew has arrived, 1930), fleeing his shtetl and the pogroms to try to reach the promised land; because if you are lucky enough to have been born in the loveliest city in Europe in the first half of the 20th centurye Century, from which came geniuses like Arthur Schnitzler, Hermann Broch and Stefan Zweig, Alban Berg and Arnold Schönberg, the city of Joseph Roth and Musil, the hub of psychoanalysis of Sigmund Freud and the highest music, that of Bruckner and Mahler. and the tallest painting, that of Kokoshka, Klimt and Egon Schiele, why would anyone leave Vienna? Or why did Austria chase away its most beautiful promises in the 1930s and 40s? European memory was never restored: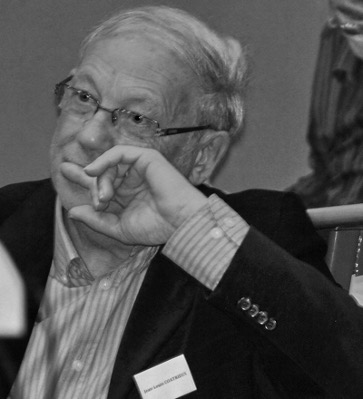 « March 1939 in Vienna. The Reichspogromnacht a few months ago left only threats on the walls, screams of hate on the streets, more and more attacks and sudden disappearances. fear sets in. »
That Reichskristallnacht November 9th and 10th, 1938 is the starting point of the Holocaust. Throughout Germany, the Hitler Youth and the police of the 3rd Reich invade the streets, smash the windows of Jewish shops and burn down 200 synagogues, killing more than 2000 Jews in this pogrom and already deporting about 30,000 to concentration camps. But on March 12, 1938 what was calledconnection,that connection from Austria to Germany, after which everything was played with the fate of Jews on this unified territory. The Jews are going, they should go. " Jews must choose their lives, stay and face the danger, or go and rebuild somewhere else ' writes Coatrieux, who undertakes this story ' in memory of Erika Reiss », in this opening chapter entitled " Vienna-Paris », makes him a good novelist in media results, right in the middle of the action when the child is already somewhere else.
Hence this disturbing dialogue: Repeat after me. My name is Eliane Richou ". And we are beginning to understand that this twelve-year-old girl left her family in 1939, her parents, who, staying in Vienna, in " night and Fog » death camps; and that she is on the outskirts of Paris, taken in with 130 children aged 9 to 14, owned by Baroness Germaine de Rothschild, a responsible and admirable philanthropist who ensures her survival. It should be noted that the latter has secured the services of Hannah Arendt, the author of Origins of totalitarianism and D'Eichman in Jerusalem as private secretary to manage his charities and founded the "Israelite Committee for the Children of Refugees from Germany and Central Europe in France" in 1938. Germaine de Rothschild made her Château de la Guette available to the Committee to receive the children there, including Erika Reiss, at the very beginning of their escape to an increasingly Vichy and Gestapist and less and less free France.
Jean-Louis Coatrieux does not fail to mention here the historical figures of Ernest Jouhy and his wife Lydia Jablonski, the Breton (from Crozon) Germaine Le Henaff, Flore and Georges Loinger, Harry and Irène Spiegel, Alfred and François Brauner. who run the shelter and take care of the education of the children. Erika Reiss will owe them her life.
So it is this Flora that teaches Erika about her new identity at the beginning of the book. And we know that all the hidden children had to change their names to escape the raids. Erika becomes Éliane and, to keep the same initials and a semblance of homophony, Richou instead of Reiss. We shall remember a beautiful book, of such content and just as moving, Her name is ReneeÉvelyne Nussbaum's cousin, hiding in a religious orphanage near Albi.
The difficulty highlighted by the author is the language, which risks betraying this German-speaking child. The solution found is to pass her off as Alsatian and quickly teach her some basic French, which is always pronounced with a heavy German accent.
The narrator has us take all the roads of France and escape: from Paris and La Guette to La Bourboule," with this constant fear of being abandoned. I was a child… Who would want to take care of an Austrian orphan, and Jewish at that? From Clermont-Ferrand to Le Couret, from Auvergne and from Haute-Vienne, this little ex-Viennese descends further south and stops at the station Souterraine – a predestined name −: " In the "homes", the children's homes of the OSE, there were now frequent raids – Aid work for children −. In the last days of winter 1943 the weather was bad ". The allusion is obvious when you consider that on April 6, 1944, the 44 children of the Izieu family, in Ain, were arrested and deported by the Gestapo – war crimes by Klaus Barbie – including a certain Theodor Reis or Reiss, German Jew, so close to our Erika by name.
And here is Erika Reiss in Dieulefit, then in Sainte-Baume and finally in Marseille, at the very end of free France and soon liberated. Here she will meet Jean Tironi, who " Handsome Italian with blue eyes "who will become her husband and both will banish themselves to Venezuela for good after such a nightmare", a land where all dreams were allowed ».
Through all this ordeal, little Erika will show an unusual strength of character, which is also the engine of her survival – she will fake a tuberculous cough to discourage and flee German hygiene sufferers – and this is where the famous poem comes from out of If / Si by Rudyard Kipling and his famous " You will be a man, my son » that she knows how to turn back with her rough, rebellious personality:
"I captured my life as a child and my dream there. It was enough to replace this sentence with "You will be a woman, my daughter!". According to my mother, I've always had a strong character… »
Throughout this dramatic journey, the little girl will continue to be obsessed with finding her family. A valuable and moving correspondence as well as official documents are reproduced by the author. We read the letters of the mother, Laura Wolstein, and the father, Siegfried Reiss, who are more worried about their daughter far away in nazified France than about themselves, and who are eventually deported because they did not want to or could not flee; and then the brother and his wife who flee to save Palestine but who are slowed down by British harassment as Britain is the Mandate power and are arrested in Serbia where they are executed, leaving behind this little Joschi their child , who Erika Reiss wanted to believe saved her whole life, without ever knowing or seeing it. We find her completely distraught at the age of 18 in that year 1945:
« How are you supposed to decide at 18 in the post-war chaos without a family, without roots, given the impossibility of returning to Austria? The few friends around me were secretly worried about my "rebuilding" and my obsession with finding traces of my family and Joschi's in particular."
Deportation was always a matter of name – certainly not of physics. The name is revealing but misleading. On the deportees' wall in the Pinkas Synagogue in Prague, among the tens of thousands of names of deportees, in orderthe name "Wagner", how ironic!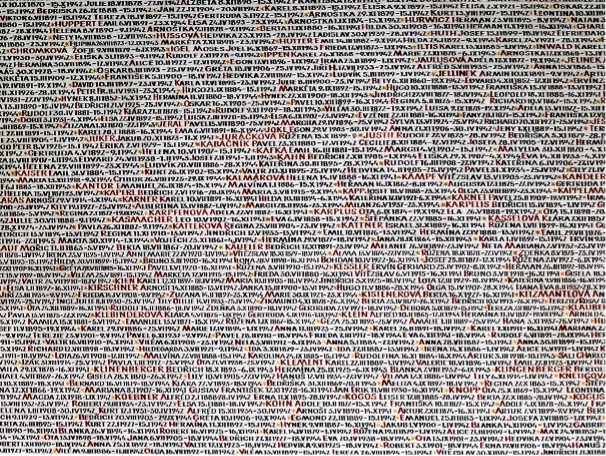 But the Nazis knew how to identify all these Jews by name. And curiously, this last name of Reiss, which also occurs in the form of Reich – what a pity! – the married name of Morgana Vargas Llosa, the daughter of the Nobel Prize – was actually Jewish, as was the psychoanalyst Wilhelm Reich. The persecution forced so many of the promised victims to change their names! Edgar Morin was born in Nahoum, Jean Daniel's name was Bensaïd, and here the pedagogue Ernest Jouhy was actually called Ernst Jablonski. But today all these names, which sometimes, as Aragon said, are "difficult to pronounce" (" The red poster '), in aggressiveness or defiance, no longer need to be modified. It's like revenge for adversity. Therefore, on the last page of this book, which began with learning a life-saving false identity, Erika proudly declares, and this is her last sentence: " Nobody will force me to change my name anymore ».
This story is presented as a first-person confession, but it's obviously an artifice of style that tends to bring us closer to its heroine and make her more touching:
« This novel is therefore freely inspired by her story and the path partly reconstructed through her diary, the surviving letters, the photographs and some other documents she left. »
Jean-Louis Coatrieux, with all that meticulous knowledge of the man of science who advances nothing without evidence, who traces Jewish tragedy by running it through a literary scanner, to which is added all this talent of a novelist rich in a work is, in which we will bring to light, in the same perspective, the announcement of Alejo Carpentier, a great Cuban voice and another exile in Venezuela, or the little Mounia, a shipwrecked and Syrian small voice, who will tell us here one of the most touching stories about a holocaust, Survivor, A Hidden Child, A Saved Child delivers. Right is his scribe.
The last note is one of the poems that Erika reproduces in her diary:
When the birds stop singing

When the bells stop ringing

When the kids stop laughing

So what's left in the world?
Jean Louis Coatrieux You will be a woman, my daughterRiveneuve, March 2022, 184 pages, €18