On March 29, 2022, the British royal family gathered to pay their last respects to Prince Philip, who died almost a year ago at the age of 99. The Duke of Edinburgh's great-grandchildren were unable to attend his funeral last year due to ill health. Five of Elizabeth II's 12 great-grandchildren were present at the ceremony at Westminster Abbey.
Also read: The Duke and Duchess of Cambridge with Prince George and Princess Charlotte at the Duke of Edinburgh's tribute to Westminster
Seven of Elizabeth II and Philip's eight grandchildren were reunited in Westminster
Queen Elizabeth II's four children were present at the tribute ceremony for Prince Philip, held at Westminster Abbey this Tuesday. Of Elizabeth and Philip's eight grandchildren, only Prince Harry was missing. The other seven were in attendance namely: Prince William, Princess Beatrice, Princess Eugenie, Lady Louise Mountbatten-Windsor, James Mountbatten-Windsor, Peter Phillips and Zara Phillips.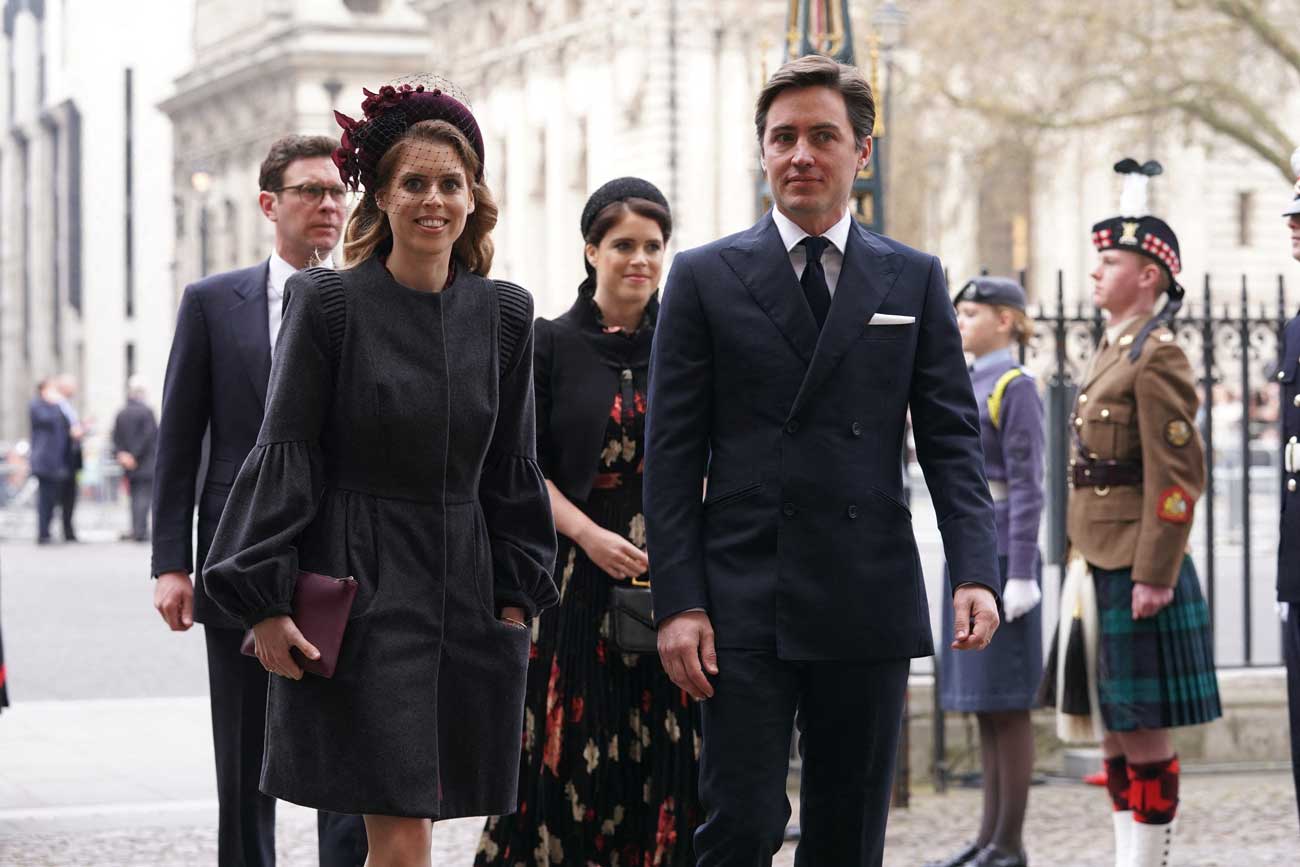 Queen Elizabeth II is also a 12-time great-grandmother. Prince Philip did not know the last two, who were born a few months after his death. A few days before his death, he was able to learn of the birth of August Brooksbank, Princess Eugenie's first child, and Lucas Tindall, Zara Phillips' third child. Also in 2021, in the months following the Prince Consort's death, the royal family welcomed Lilibet Mountbatten-Windsor, Prince Harry's second child, and Sienna Mapelli Mozzi, Princess Beatrice's first child.
Also read: The return of Prince Andrew alongside Queen Elizabeth II at the tribute to Prince Philip in Westminster
George and Charlotte from Cambridge at their great-grandfather's memorial service
Prince William, 39, and Catherine Middleton, 40, arrived at the ceremony with their two eldest children, Prince George, 8, and Princess Charlotte, 6. They are also the parents of Prince Louis, who will soon be celebrating his 4th birthday. Prince William is second in line to the throne behind his father and his children are third, fourth and fifth in line to the throne.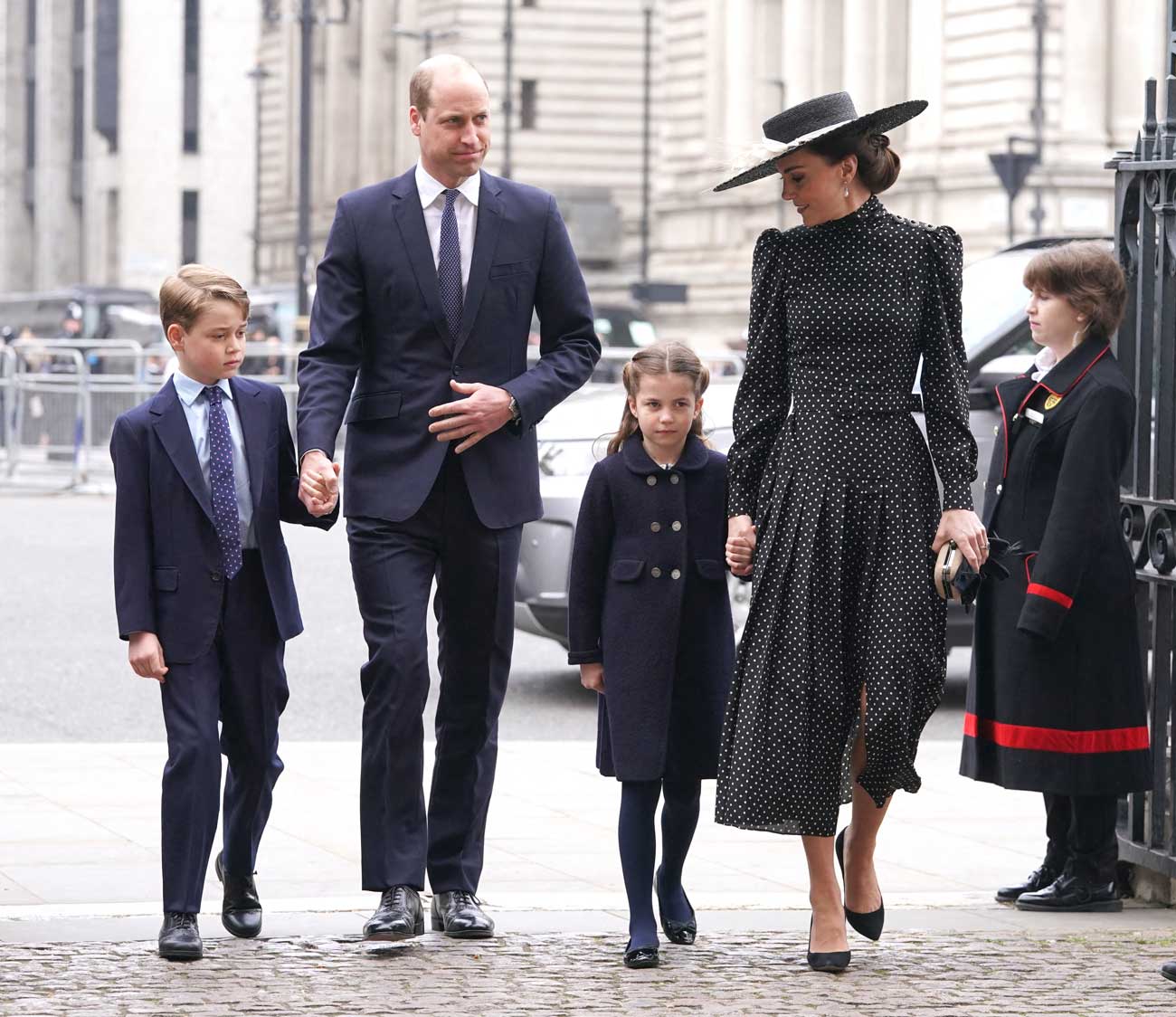 Also read: Royals from around the world gathered in Westminster to pay their last respects to Prince Philip
Mia, Savannah and Isla: Princess Anne's granddaughters pay tribute to Prince Philip
Peter Phillips, 44, and his sister Zara Phillips, children of Princess Anne, arrived with some of their children. Recently divorced Peter Phillips had taken his two daughters, Savannah Phillips, 11, and Isla Phillips, who celebrated her tenth birthday today. Peter Phillips and his two daughters are the 18th, 19th and 20th in line to the throne.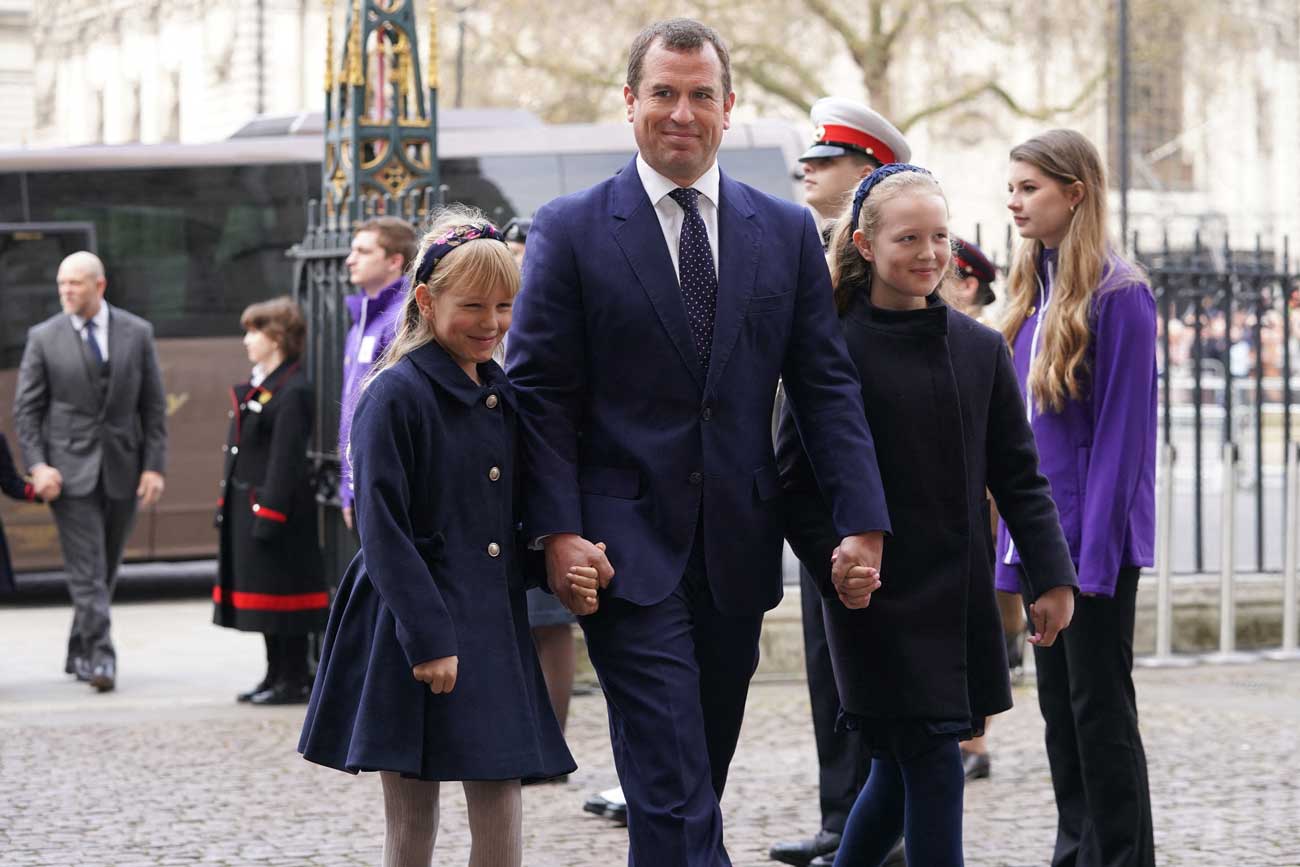 Zara and Mike Tindall are parents to three children, including Lucas Tindall, who was born just days before the Duke of Edinburgh's death. Zara and Mike were already parents to two daughters, Mia and Lena, 8 and 3 respectively. Zara, Mia, Lena and Lucas are the 21st, 22nd, 23rd and 24th in line to the British throne. Zara and Mike attended the ceremony honoring Prince Philip with their eldest Mia.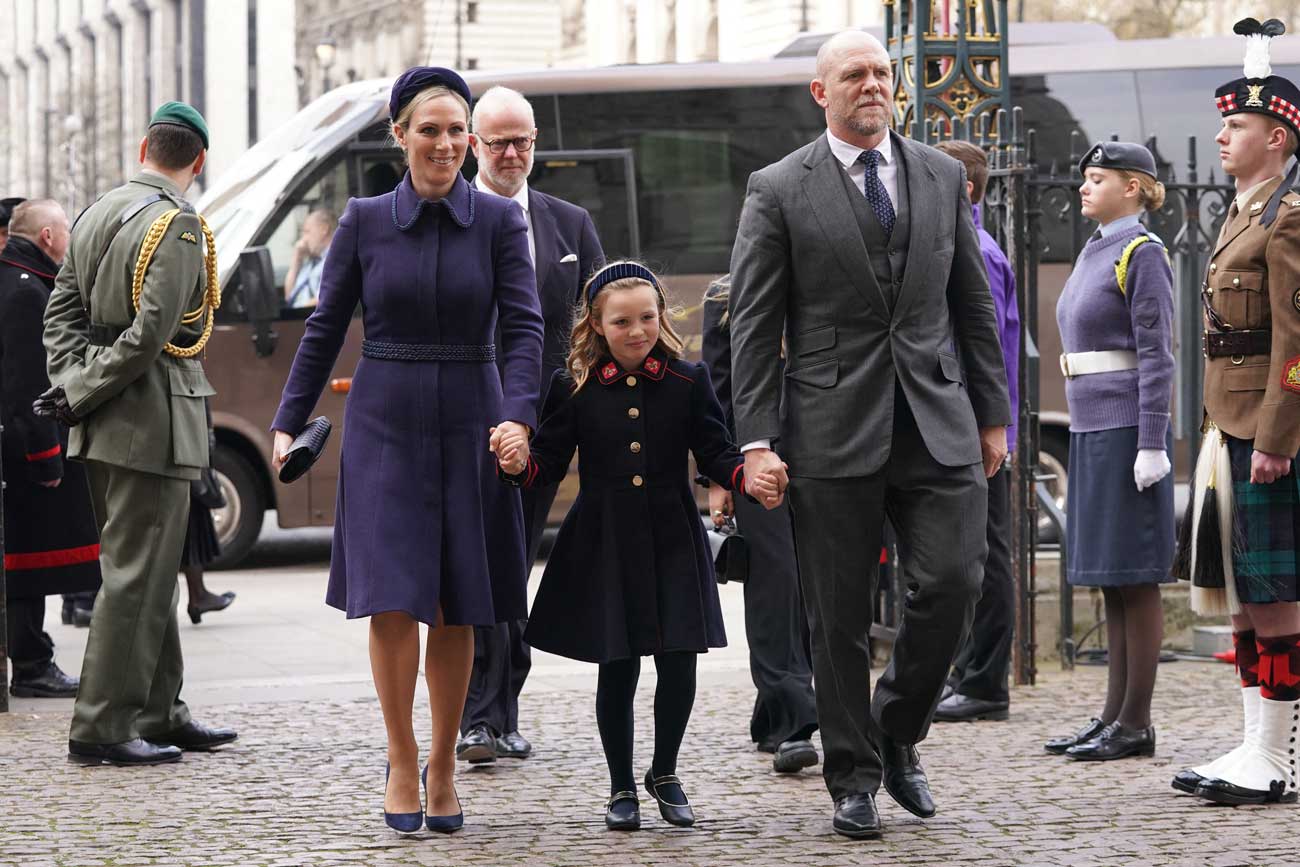 In addition to attending the ceremony, Elizabeth II's great-grandchildren George of Cambridge, Charlotte of Cambridge, Savannah Phillips, Isla Phillips and Mia Tindall, the Queen is also great-grandmother to seven other children: Louis de Cambridge, Archie Mountbatten-Windsor , Lilibet Mountbatten-Windsor, Sienna Mapelli Mozzi, August Brooksbank, Lena Tindall and Lucas Tindall.