Kids screens and behaviors, sex education classes, toddler cultural events and podcast
SCREENS
Screens and children: What impact on behavior?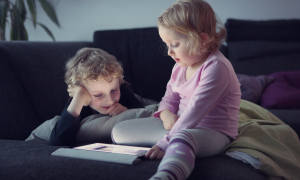 Several studies tend to exaggerate the effects of screens on children's behavior, say Canadian researchers who analyzed 87 studies on the subject.
These researchers found that the more time children spent in front of screens, the more they showed aggression or inattention, and higher levels of anxiety or depression. However, the association between screen time and the occurrence of behavioral problems would be weak, the authors of the meta-analysis published in the journal point out JAMA Psychiatry.
For several experts, screens may not cause behavioral problems: the relationship is the other way around. Excessive screen load can mask an existing disorder, such as B. a lack of social interaction or family difficulties.
In addition, the latest quality studies show less and less significant effects of excessive use of screens on behavioral problems. However, studies concluding that screens have a significant impact often lack scientific rigor, the researchers point out.
Many psychiatrists and child development specialists are unconvinced of the effects of excessive exposure to screens reported in these rather alarming studies.
To reach this conclusion, the researchers analyzed the results of studies involving 159,425 children aged 12 and under.
Sources: Medical Xpress, La Presse
SCHOOL
Sex Education Courses: What Do Parents Think?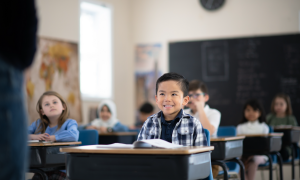 Almost all Canadian parents would agree that sex education should continue to be part of the school curriculum. However, parents from Quebec and Ontario would be the least satisfied with these courses, according to a recent online survey.
The Quebec parents surveyed regret the few hours devoted to this topic and wish their children could have more of it. Currently, primary school students have 5 hours of sex education classes per year and up to 15 hours in secondary school.
Half of the Canadian parents surveyed consider the quality of the teaching to be acceptable or good. But only one in five parents finds it very good or excellent. This is especially true for Quebecers and Ontario residents.
When it comes to topics that could be included in the courses, the Quebecers surveyed seem to be more open than other Canadian parents. For example, they believe gender identity, sexual pleasure, sexual behavior in romantic relationships, and sexual issues should be addressed in elementary school.
The survey was conducted among 2,000 parents of primary and secondary school children. Among them, 27% were from Quebec, 40% from Ontario, and 33% from British Columbia, the Atlantic Provinces, and the Prairies.
Source: Quebec Family Realities Observatory
FAMILY LIFE
Festival Petits bonheurs: culture for young children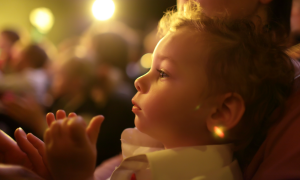 Toddlers from multiple Québec regions can once again participate in a cultural event designed especially for them.
From April 21st to May 31st, the Petits bonheurs festival offers several shows and workshops for children from 0 to 6 years old. The activities are offered at low cost or in some cases free of charge.
Thanks to a network of 23 members (districts, cities and regions), the festival is present almost everywhere in Quebec. Each venue presents its own program to give families access to shows and introductory workshops in the arts (theater, dance, visual arts, music, etc.) of professional quality.
To see the program and find out which cities and regions have activities: petitsbonheurs.ca
LISTEN
Podcast: Featured Families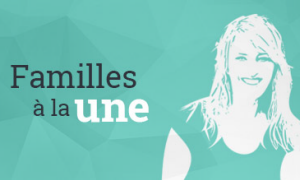 In this 5-minute podcast, journalist Maude Goyer presents topics that have caught her attention recently.
Topics of this week:
Girls and sports: myths that need debunking
The 9 Babies by Madame Laplante: a children's book about the difficulty of not having the imaginary family
annoying toy
To listen: naitreetgrandir.com/fr/balado-familles-a-la-une/
Also read:
April 7, 2022
From the Born and Grow team

Photos: GettyImages/narvikk, FatCamera and Radist