Since the start of the Covid-19 pandemic, the use of disinfectants has largely spread to the general population. It provides an impressive protective barrier against viruses and bacteria. However, it is not without risk. In fact, a Japanese study shows that the daily use of disinfectants by pregnant women is a risk factor for the occurrence of allergies in children such as asthma or neurodermatitis.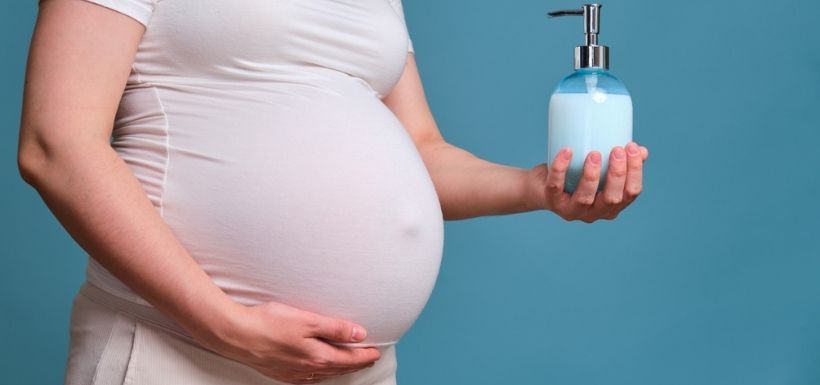 Medical disinfectants and allergies
Allergies are disorders of the immune system. They lead to a lack of tolerance to substances a priori harmless, so-called allergens. A combination of genetic and environmental factors is responsible for the occurrence of an allergy. In France, it is estimated that 25-30% of the population is allergic to something. Studies have identified several factors involved in the development of allergies in children. These include prenatal exposure to secondhand smoke, chemicals, or air pollution.
Disinfectants are commonly used by healthcare professionals. Since the start of the Covid-19 pandemic, their use has spread to the general population. Studies have shown that professional and daily contact with disinfectants can cause asthma or dermatitis.
Asthma is a chronic bronchial disease, the first manifestations of which usually appear in childhood. Incurable, it has a strong impact on the quality of those affected. In France, more than 4 million people suffer from asthma. what's more 15 to 20% of adult asthma is work-related. On the other hand, dermatitis or eczema is a chronic inflammatory disease of the skin. It usually develops in infants and children. In France, 1 in 10 children are affected by neurodermatitis.
Occurrence of asthma and eczema in children exposed during pregnancy
In this context, the use of disinfectants is increasing massively to prevent new infections Coronavirusit is important to consider the possible consequences. Japanese researchers investigated whether occupational exposure to disinfectants during pregnancy is associated with the development of allergies in children.
To do this, the scientists used a national database. They were thus able to analyze the information collected from 78,915 mother-child pairs including children aged 3 years. They examined the connections between the use of disinfectants by the mother during pregnancy and the occurrence of allergies in the child, such as asthma, neurodermatitis or food allergies. To assess exposure to disinfectants, women at 2th and 3th Trimester of pregnancy answered questionnaires on the frequency of use of disinfectants. Thus, the participants had the choice between: never; 1-3 times a month; 1 to 6 times a week; Every day. The mother-child pairs were observed for a total of 4 years: from pregnancy to the children's 3rd year of life.
The results of this study show that the children of women who use disinfectants on a daily basis are more likely to develop asthma. Prenatal exposure to disinfectants also increases the risk of developing eczema in children. In addition, no association was established with the occurrence of food allergies.
So that's what this study shows The daily use of disinfectants during pregnancy can be a risk factor for developing asthma or eczema in children. It should also be mentioned that disinfectants offer excellent protection against bacteria and viruses. For this reason, confirmation of these results is required before any decision is made.
Alexia F., Doctor of Neuroscience
swell
– Prenatal exposure to occupational disinfectants and childhood allergies: the Japan Environment and Children's Study. oem.bmj.com. Advice on April 1, 2022.
– asthma. santepubliquefrance.fr. Retrieved April 1, 2022.
– Atopic dermatitis (atopic eczema). inserm.fr. Retrieved April 1, 2022.