This report entitled What children actually learn ?examines the impact that the Covid-19 pandemic and subsequent school closures have had on children in different countries and takes stock of learning outcomes prior to the pandemic.
In particular, he points out that 147 million children missed more than half of their school hours in the last two years, a deficit of 2,000 billion hours worldwide.
"When children don't have direct contact with their teachers and peers, learning suffers. When they stop interacting with them, the delays may prove irreversible," said Catherine Russell, Executive Director of UNICEF.
"With growing inequalities in access to learning, there is a risk that education will become the main divisive factor instead of contributing to equal opportunity. However, we will all be called upon to bear the consequences of such failures in education systems around the world," she added.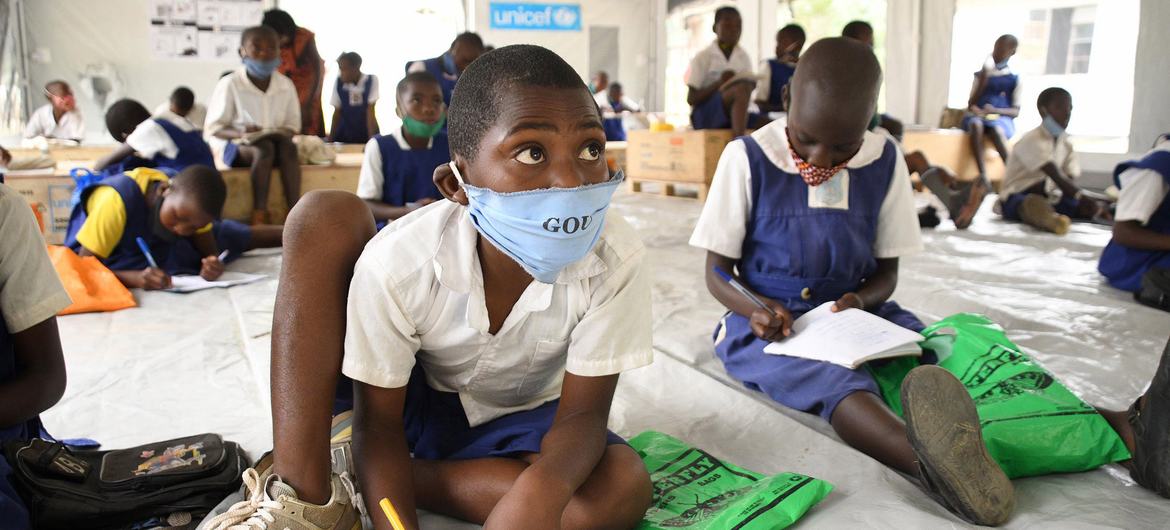 © UNICEF / Maria Wamala
Pupils at a primary school in Uganda.
Many children have not returned to class
In addition to the learning delays found, this report uncovers new data suggesting large numbers of children did not return to class after schools reopened.
In Liberia, for example, 43% of students who attended public schools did not return to school when they reopened in December 2020.
In South Africa, the number of students out of school tripled between March 2020 and July 2021, rising from 250,000 to 750,000 children. In addition, in Uganda, the proportion of school-age children who were no longer attending classes was about 1 in 10 in January 2022 after two years of school closure, while in Malawi, the school dropout rate among girls with secondary education increased by 48%. , from 6.4% in 2020 to 9.5% in 2021.
Finally, in Kenya, a survey of 4,000 youth aged 10 to 19 found that 16% of girls and 8% of boys had not returned to school when it reopened.
Children who do not attend school are more vulnerable
Children who do not attend school are all the more vulnerable and marginalized within society. In fact, they are less likely to read, write, or count, and without the safety net of school, they run the risk of being exploited or living in poverty and insecurity as adults.
While, as this report shows, out-of-school children suffer the greatest delays, data collected from 32 countries and territories shows that learning levels were desperately low even before the pandemic hit – a tally that is striking given the scale of the pandemic has certainly been exacerbated by the latter-induced educational deficit. For example, the current pace of learning in the countries surveyed is so slow that it would take a majority of school-age children seven or eleven years to acquire basic literacy and numeracy skills, compared to two years in normal times.
Also, there is no guarantee that most school-age children will eventually master these basics. In the 32 countries and territories surveyed, a quarter of third-year students (around age 14) lacked basic reading skills, and more than half of these students did not acquire the numeracy skills required of a second-year student are expected to be in the elementary school cycle (approx. 7 years old).