Fancy a family cinema during the Easter holidays? We'll help you choose. Here are the films available in theaters sorted by the age of the children.
It is magic! – From 3 years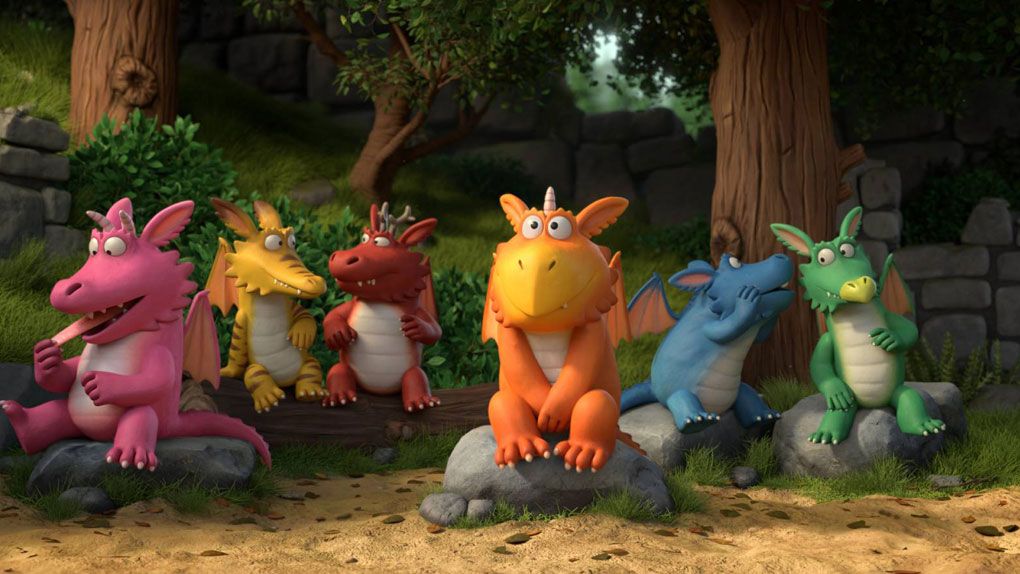 Theatrical release on April 6th
10 years after the Gruffalo's first appearance in the cinema, the film adaptations of the books by Julia Donaldson and Axel Scheffler are still inspiring young viewers.
And to celebrate this anniversary, the distributor is releasing 4 animated short film programs entitled C'est Magic!.
Gruffalo Father and Son, Monsieur Bout-de-Bois, The Whale and the Snail and Zébulon the Dragon are therefore back in the cinema in programs of 50 minutes each: From Father to Son, Sweet, Salty …, A la Baguette or Everything Fire, all flame.
A great way to introduce children to cinema.
Max and Emmy: Easter Mission – From 5 years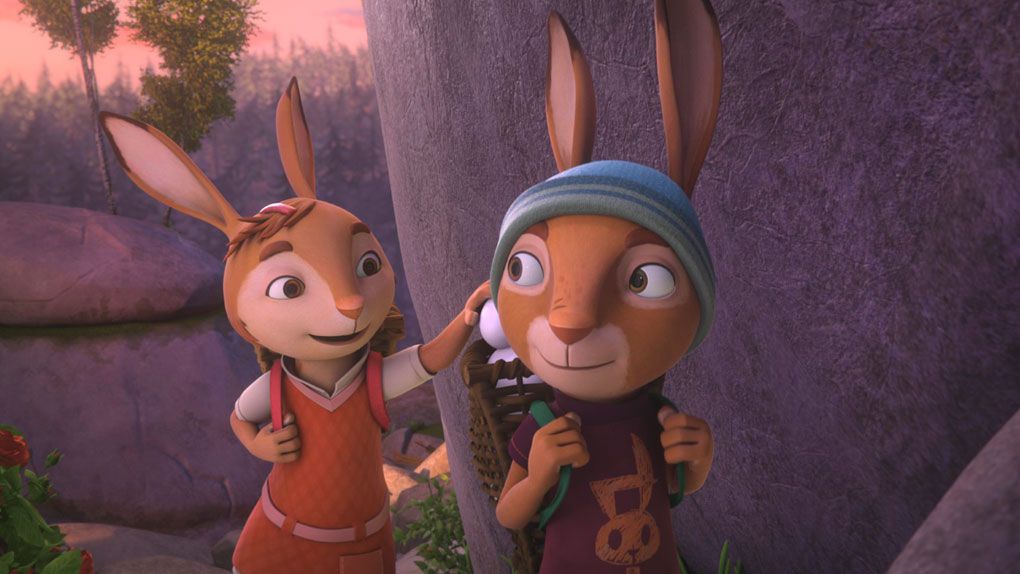 Theatrical release on April 13th
6 years after bunny school, Max is back for new adventures in Max and Emmy: Easter Mission. Easter is fast approaching: Max, Emmy and all the bunnies are busy preparing for the big day! But the foxes, fascinated by the decorated eggs, decided to steal them. Then the Easter mission begins for Max, Emmy and their friends to save the big bunny party!
This German film is based on the children's book by Albert Sixtus. First published in 1924, the book has sold 2.5 million copies.
Directed by Ute von Münchow-Pohl, the film takes up the myth of the Easter Bunny again and shows that fox and rabbit can be friends.
The Villains – Ages 6 and up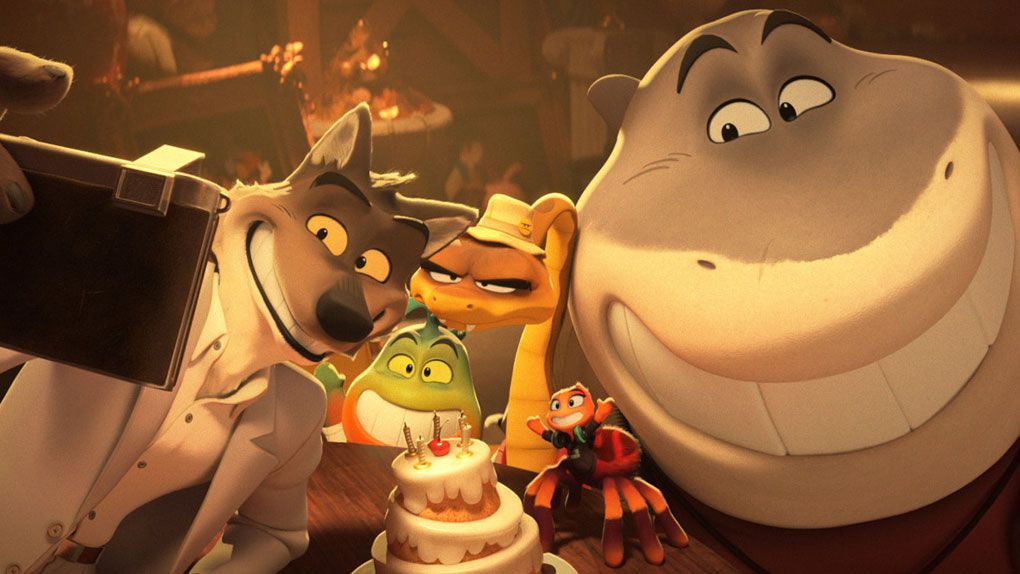 Theatrical release on April 6th
The latest from DreamWorks Animation Studios, The Bad Guys follows a gang of 5 animals everyone considers "bad guys": a wolf, a snake, a shark, a piranha and a tarantula. But after years of erratic misdeeds, those who have become arguably the world's most wanted thugs are being arrested. Mr. Wolf then makes a deal to save himself and his friends many years in prison: the bad guys become honorable.
Inspired by a series of children's books, Pierre Perifel's feature film deals with the prejudices and labels that society ascribes to people. An important topic that allows for a discussion with the children after the performance.
Parents will not hide their joy from this real heist movie in the series of Ocean's Eleven and Reservoir Dogs.
Icarus – Ages 8 and up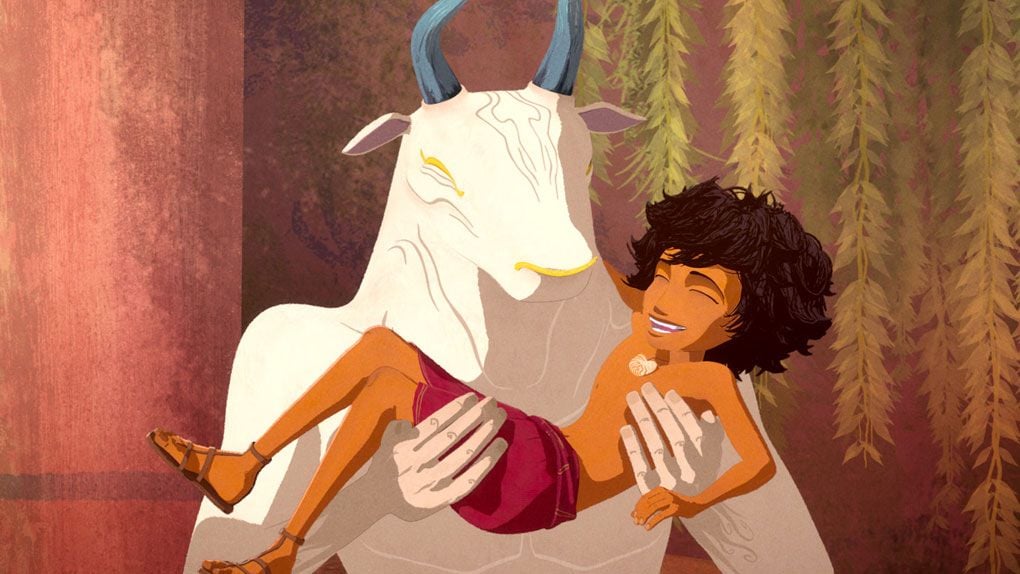 In theaters March 30th

The first feature film from Carlo Vogele, who previously worked in Pixar's animation department, Icarus immerses viewers in Greek mythology.
We follow young Icarus who lives with his father Dédale on the island of Crete. From his friendship with the young Minotaur, son of King Minos' wife, to his fatal escape, the film tells us the story of this boy, his hopes and his disappointments.
If the myth of Icarus burning his wings after flying too close to the sun is well known, his personal history and childhood remain mysterious. The director, who has been passionate about Greek mythology since childhood, brings these mythical figures to life and allows viewers to better understand these legends.
These hard-to-tell stories then become clearer to younger viewers (not before 8 years old).
Sonic 2 the Movie – Ages 8 and up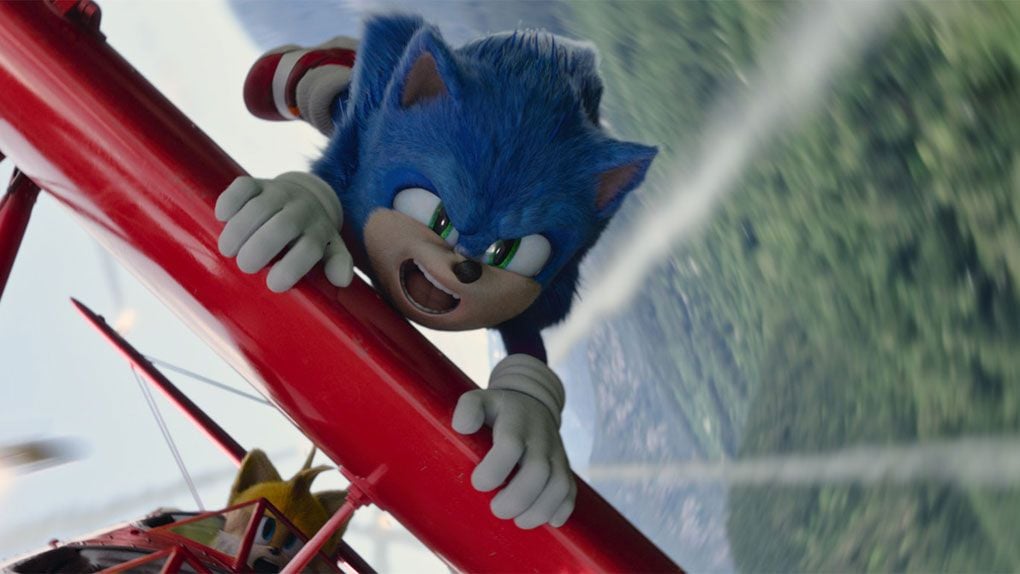 In theaters March 30th
The little blue hedgehog, video game hero, is back on the big screen. He faced a major challenge when Dr. Robotnik (Jim Carrey) reappears. Accompanied by Tails and Knuckles, Sonic leaves in search of an emerald with the power to destroy all of humanity.
Similar to the first opus, Sonic 2 is action-packed and reminiscent of superhero films.
Note that a third film is already in the pipeline.
A pure moment of family entertainment.
Fantastic Beasts: Secrets of Dumbledore – Ages 10 and up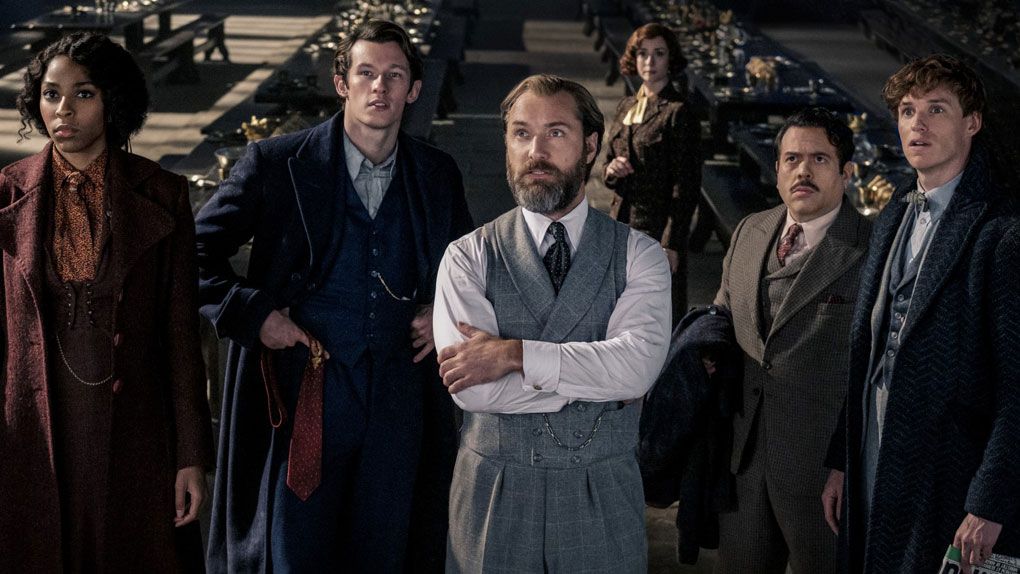 Theatrical release on April 13th
Fans of the Harry Potter saga have been waiting for this moment for a long time. Postponed due to the Covid crisis, the third part of the Fantastic Beasts saga is finally coming to the cinemas.
In Secrets of Dumbledore, Professor Albus Dumbledore (Jude Law) knows that the powerful Gellert Grindelwald (now played by Mads Mikkelsen) is trying to take over the wizarding world. Unable to stop him alone, he enlists the help of Norbert Scamander (Eddie Redmayne) and his intrepid team of wizards.
They embark on a dangerous mission, encountering fantastical beasts and the ever-growing number of Grindelwald's followers. But at such high stakes, how long can Dumbledore stay out?
This third feature film, directed by David Yates, will delight fans of the original series aged 8+.
The Deer King – From 10 years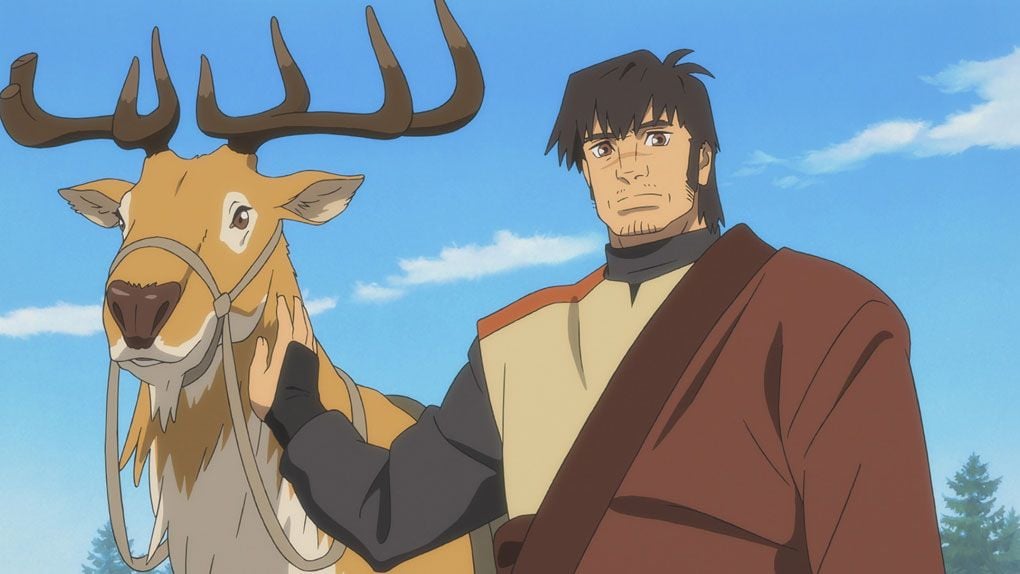 In theaters May 4th
Presented in competition at the 2021 Annecy Animation Film Festival, The Stag King is the first feature film co-directed by Masashi Ando (Animation Director for Your Name and Visual Effects Supervisor for Spirited Away) and Masayuki Miyaji.
Van was once a brave warrior of the Lonely Twig Clan. Defeated by Zol's empire, he has been their prisoner ever since, living as a slave in a salt mine. One night the mine is attacked by a pack of rabid wolves, carriers of a mysterious plague. The only survivors of the massacre, Van and a little girl, Yuna, manage to escape.
It doesn't take Zol's realm long to discover her existence, and he enlists Hohsalle, a medical prodigy, to hunt her down to find a cure. But Hohsalle and Van, both shackled by the rampaging plague, will discover a much more terrifying truth.
Based on the fantasy novel "Shika no Ou" (in 2 volumes) by Nahoko Uehashi, which has sold more than 2 million copies in Japan to date, the feature film immerses us in a world devastated by war.
Seen in cinemas from 10 years, the images and the subject can offend the sensibilities of the youngest.

My Afghan Family – From 12 years old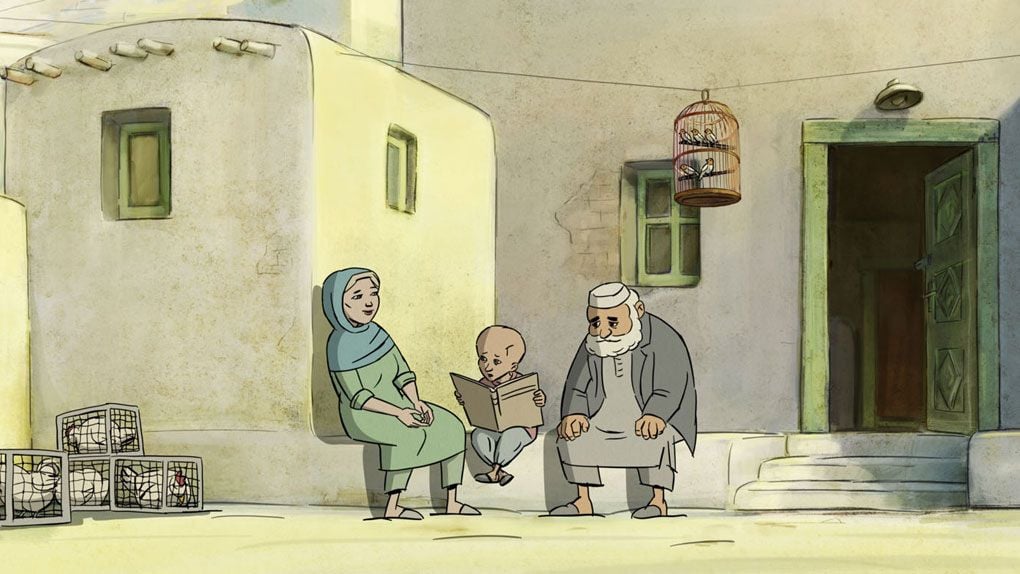 Theatrical release on April 27th

Jury Prize at Annecy Animation Film Festival 2021, My Afghan Family is set in Kabul in 2001. Herra, a young woman of Czech origin, decides to give up everything to follow her future husband, Nazir.
Then she becomes a witness and actor of the upheavals that her new Afghan family experiences every day. Bringing her perspective as a European woman against a backdrop of cultural and generational differences, she simultaneously sees how her everyday life is shattered by the arrival of Maad, an unlikely orphan who will become her son.
Michaela Pavlatova's feature film, based on the novel "Freshta" by Petra Procházkova, is a deeply human work in which the author, inspired by her own journey, has managed to capture the efforts of Afghan women to create a Taliban Afghanistan. A topic that unfortunately resonates with the news.