Despite the various awareness-raising messages from the Ivorian authorities to learners, teachers and parents of students, pregnancies in schools in Côte d'Ivoire still have a bright future ahead of them. This is another piece of information that will surely excite the Minister of National Education and Literacy, Mariatou Koné.
43 cases of pregnancy registered since the beginning of the 2021-2022 school year
Indeed, incredible things are happening in the Bounkani region of north-eastern Côte d'Ivoire, at a time when authorities and NGOs are stepping up the fight against school pregnancy and making it their workhorse. Keep ! Since the beginning of the 2021-2022 school year, 43 cases of pregnancy in schools have been registered in this region of the country.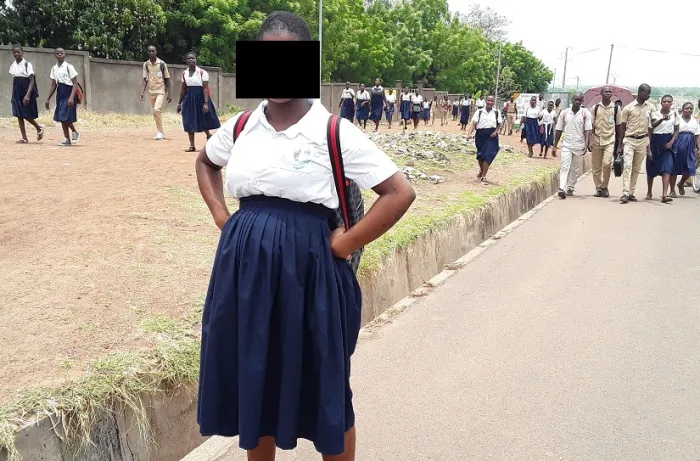 Ernster, a student enrolled in Elementary 2thyear (CE2) will be part of the future mothers if she is not already. This kid, who hasn't finished playing hopscotch with his classmates during recess, is pregnant.
"Some female students disappear from class as soon as the first signs of pregnancy appear"
The revelation was made by the chief medical officer of the School and University Health Service for Adolescent and Adolescent Health (SSSU-SAJ) in Bouna, Dr. Leopold Kouassi, made. And all these cases were registered in the first two quarters. according to dr Kouassi, "some female students disappear from class as soon as the first signs of pregnancy appear".
Suffice it to say that the number of pregnancy cases in this region could exceed the official figures. And who knows if there aren't several primary school girls in these cases of unexplained pregnancy.
Faced with such a situation, it is necessary to intensify educational campaigns for young schoolgirls on the use of contraceptives and, ideally, on sexual abstinence.
The participation of the parents of students in the fight against the scourge is required
It's a struggle that requires the participation of everyone, especially parents. That's also why the Chief Physician of School and University Health Services – Adolescent and Adolescent Health asks you to take care of your children by allowing them to eat their fill.
He identified hunger as one of the causes that drives young girls to throw themselves into the arms of sex offenders, who exist both outside of school and in the institutions they attend. The Minister for National Education and Literacy, a champion of an efficient and competitive education system, is being questioned.
Unless authorized by the editorial board or a pre-existing partnership, the resumption, even partial, of any article from linfodrome.com is strictly prohibited. Violators may be prosecuted.