A rare baby rhino, whose species is nearly extinct, was born in Sumatra last week after eight failed attempts by its mother since 2015.
"How does it feel when you fail 8 times and finally succeed? » asked via a post on FB, the Indonesian Ministry of the Environment.
Rosa, an endangered rhino, looks very happy next to her baby. The mammal managed to give birth to a curious little rhino on March 24 at the Sumatran Rhino Sanctuary in Way Kambas National Park.
The arrival of a being is cause for celebration, but this special baby is cause for great joy. His birth represents a small ray of hope for his species, of which only about 80 individuals survive outside of captivity in Indonesia. reports National Geographic.
Unfortunately, all indications are that the remaining rhinos will not be enough to prevent the species from becoming extinct, that is one of the smallest in the worldan average of 4 feet 3 inches in adulthood.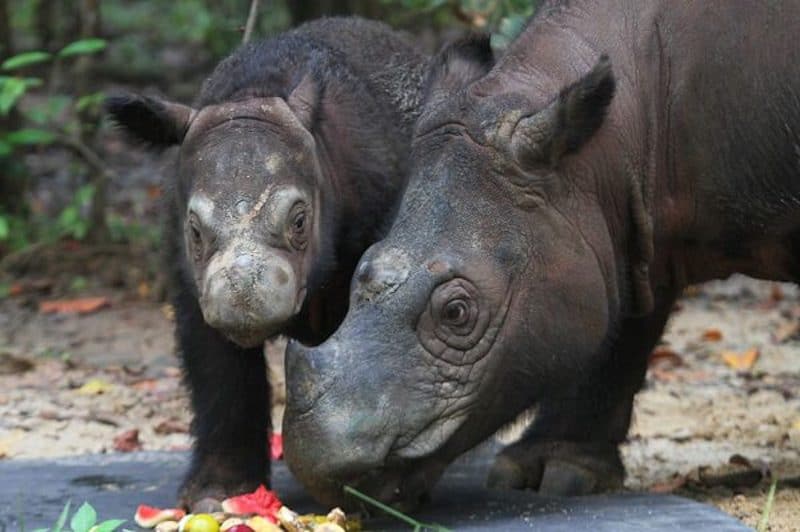 In 2015, Although Rosa managed to mate, she wasn't able to conceive until 2017. However, the mother failed to conceive, as did the next seven attempts, explains another post on the same site.
But something changed when Rosa mated with Andatu – another rhino of her kind – in December 2020. Her calf, unlike the other eight, developed successfully over a period of 476 days.
"With the birth of the pink rhino, we hope to continue to have good news of more rhino births in Sumatra in the future," I explained to Wiratno, Director General for Nature Conservation at the Ministry of the Environment.
A team of veterinarians constantly monitored the rhino's pregnancy. And to support the pregnancy, she received fetal stimulation hormones and good nutrition until birth, the Environment Ministry said in a statement.
Rhinoceros: The long-awaited moment is finally here!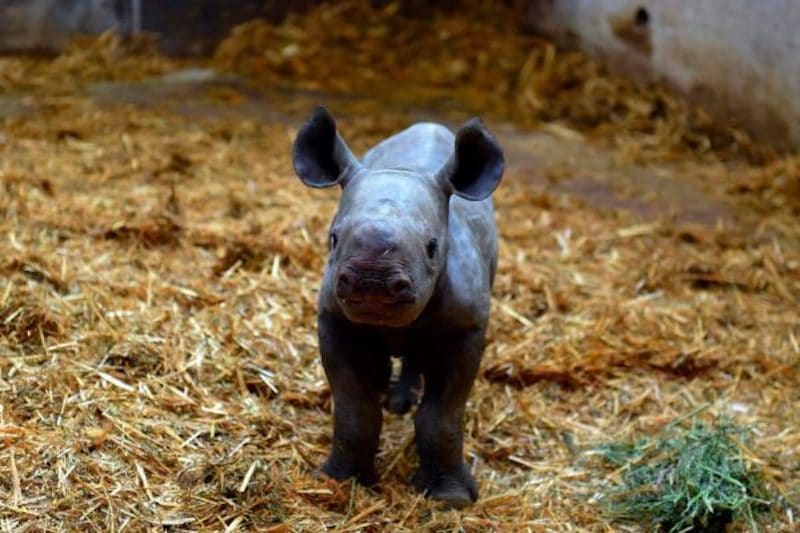 "The birth process itself took almost 3 hours until the baby rhino was born", We add.
Rosa has been spotted on Sumatra's roads, gardens and villages since 2004 and has even encountered vehicles and people in the national park area. The rhino has never been afraid of humans, which has led them to travel to populated areas, hence the high likelihood of contracting livestock diseases.
To save her from a tragic fate, she was rescued in November 2005 and taken to the Shrine. According to National Geographic, Sumatran rhinos have long been endangered due to poaching and habitat destruction. If all goes well for the beautiful baby rhino, it could live to be 35 to 40 years old.
If you love animals, don't forget to share our articles with your friends.
©️ Tekpolis Editors Any duplication of our articles without our consent will be reported to Google and Facebook