The Stream into College project was launched in 2021 by AUB in partnership with Amalouna, an AUB-affiliated nonprofit education organization, and Princeton Review, an educational services, tutoring, and admissions test prep company, at New York universities. Funded by the European Union-initiated Hopes Lebanon Scholarship Program under the Madad Regional Fund, it aims to improve higher education and training opportunities for young Syrians and Lebanese in vulnerable situations. This program consists of 3 cycles of 4 months each and is currently in its 2nd cycle. Each action will recruit 30 young people, Lebanese and Syrian, including 20 high school students from public secondary schools and 10 students selected from the group receiving financial support from the AUB. By December this year, the program will have enrolled a total of 90 students. After launching the Students as Researchers Initiative program in 2016, which immerses high school students in the hands-on experience of research, the organizers wanted to expand the scope of the project by creating Stream into College to address multiple needs, resulting from the current situation in the country and the numerous crises that have affected the success of young people. dr Rihab Nasr, Associate Professor in the Department of Anatomy, Cell Biology and Physiological Sciences at AUB Medical School, who is behind the Stream into College program, emphasizes: "I am a researcher and I believe that education and knowledge are synonymous with energy. I wanted to contribute to my community by creating opportunities for young people, especially the most disadvantaged, to gain more knowledge and see the importance of research. dr Nasr, who founded Amalouna in 2014, whose goal is to fight cancer through education, prevention and research, mentions "the political crisis and the Covid-19 pandemic, which have caused enormous disruption in schools and universities," he said curriculum has been shortened and the quality of education has declined. The researcher also points to the deteriorating economic situation in Lebanon, which is preventing students from paying college or tuition fees. "By providing high school and college students with job training, research experience and mentoring opportunities, we hope to better prepare them to enter the labor market," she said, noting that inflation has led to a decline in job opportunities.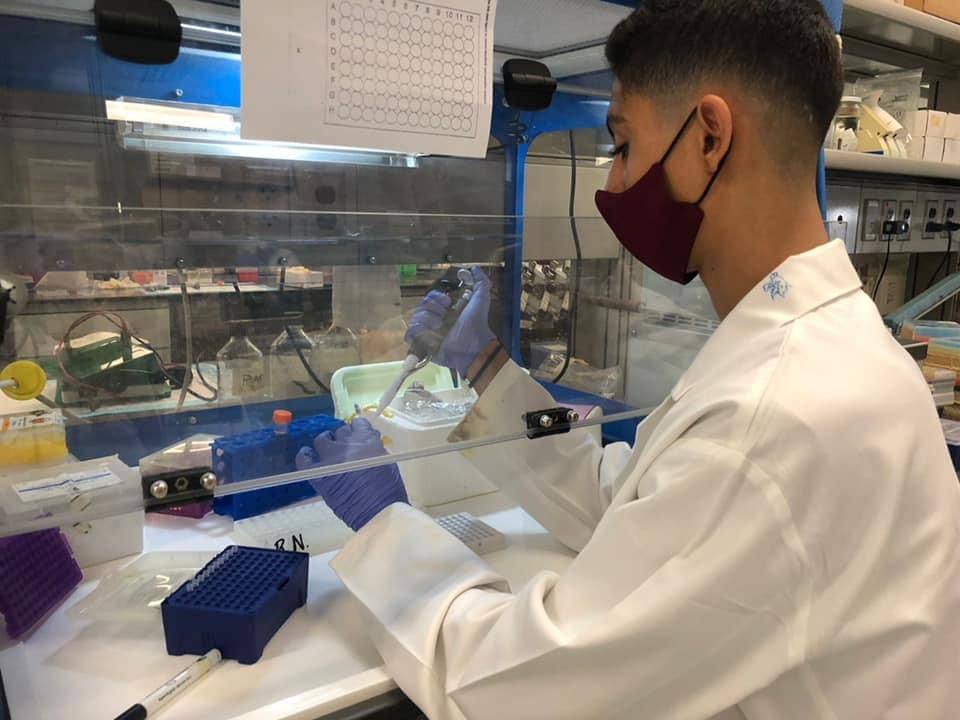 A participant in the Stream into College program works on his research project in Dr. Rihab Nasr at AUB Medical School. Photo of the Amalouna team
Interdisciplinary training courses and workshops
Stream is the English acronym for Science, Technology, Research, Engineering, Arts and Mathematics. The project offers at-risk high school students, as well as freshmen and sophomores from AUB, a series of workshops to help them explore different career paths in areas related to these sectors, as well as research. The program also offers language classes, training in key subjects such as data analysis and statistics, and courses offered by Princeton Review to prepare them for the SAT (Scholastic Assessment Test, the standardized exam for American university entrance). "Since I completed the program and learned a lot about the SAT, I've been studying more to get a high score," says Jad Dia, 17, in the sixth form of the Modern School of Ras Beirut. Stream into College encourages participants to increase their chances of gaining admission to higher education institutions. This program "taught me to prepare properly for university. The sessions I've attended on how to write an essay increase my chances of getting accepted," said Nivine Raychouni, 17, a first-year student at Zahiya Kaddoura High School. The young girl adds that now that she is better informed about scholarships thanks to the following sessions, it is easier to "apply to universities". To help them later in their job search, Stream into College also offers students workshops on transversal skills, such as: B. communication skills, writing resumes or writing cover letters. On a social level, young people become part of a community where they are encouraged to collaborate and interact with their peers. Finally, they receive financial support that covers the cost of books, exam registration, and AUB registration fees. dr Rihab Nasr hopes that by providing them with academic, professional, social and financial resources, young people "can enroll in higher education, earn a diploma and enter the labor market".
Research, a key area to explore
The program also offers participants the opportunity to learn about research in various scientific disciplines such as medicine, chemistry, biology and engineering. "We believe this openness helps students to explore their research interests and decide whether to pursue a career in scientific research," says Dr. Rihab Nasr. Interested in this part of the program, among others, particularly in view of the work being done "according to the rules of scientific experimentation," Abbas al-Shab, 17, in his final year at Shakib Arslan High School, confides in how his research project as part of this neuroscience-oriented education, sparked an interest in the field in him, even if he hadn't necessarily chosen it for his studies. Another participant, Alia al-Bush, 20, in her second year of medical laboratory science at AUB, said she wanted "to seize the opportunity to experience research work at such a young age." She believes the program adds value to her academic career. "It has given me the research base that makes me unique among people my age and will help me engage in research more easily," she explains. In addition, the young participants work in teams in laboratories affiliated to several AUB faculties and carry out a research project under the guidance of a mentor from the laboratory. As Rihab Nasr explains, students learn how to formulate a research question and select relevant and useful information for their topic. Then they will perform some experimental techniques and then analyze their data and present their conclusions during a final conference that closes the cycle. "The research project I presented to the professors would make it easier for me to present my own project in the future because I had such an experience," says Nivine Raychouni. The young participants "experience the life of a scientist, from developing a hypothesis to presenting data to the scientific community," summarizes Rihab Nasr. Nivine Raychouni hopes her participation in the Stream to College project will help her prepare for "a better and safer future" and highlights the variety of content her soft skills have developed. "It's such a rewarding program that it has made me a leader" and "is a reason to become a better version of myself!" " As for Abbas al-Shab, he confides that the program helped a lot with his "confidence issues and[his]stage fright. It allowed me to act responsibly and boldly, and I carry those traits with me in different aspects of my life," he admits.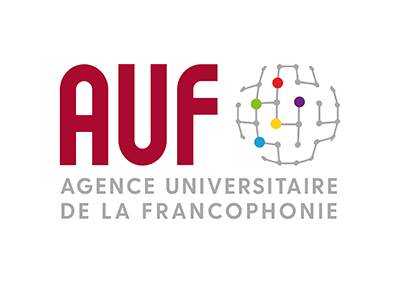 The Stream into College project was launched in 2021 by AUB in partnership with Amalouna, an AUB-affiliated nonprofit education organization, and Princeton Review, an educational services, tutoring, and admissions test prep company, at New York universities. Funded by the Hopes Lebanon Scholarship Program established by the European Union in…